As excited as we are to reach our destination, being stuck on a plane for up to 13 hours or more can sometimes be torturous. Excitement quickly turns into boredom. The hours slowly tick by. You realize how uncomfortable your seat really is, and you may wonder if you'll ever get off the plane. Well, that's definitely not a pleasant way to travel. Personally, I don't mind long plane rides. That's because I can keep myself entertained. If I start to get bored doing one activity, I'll switch to a new one. By following the list below, I'm able to have an enjoyable flight. The time just flies by! Here are the top 10 things to do on a long plane ride abroad:
1. Movie Marathon
This is probably the quickest way to pass the time. Plus, who doesn't love watching movies? Chances are you've been busy working your butt off to fund this amazing trip you're about to take. You're exhausted, and more than likely you haven't had time to catch some of the latest releases in theater. Who wants to spend $10.50 to see a movie anyway? Especially when you're in saving mode! Well, now is the perfect opportunity to relax and get caught up… for free! (Well, yeah there was that expensive ticket abroad you had to pay for… but let's not think about that.)
2. Listen to Music
You probably have your iPhone or iPod with you, so why not relax and enjoy some great music while you fly over the Atlantic or Pacific? Imagine the places you're about to visit, and how much fun you're about to have! What's in your iPod?
3. Download a TV Series before you leave
If you don't mind spending a little extra money, buy and download a new TV Series on iTunes that you've been dying to see. For around $15-$20 I bought an old season of "Keeping Up with the Kardashians" that I hadn't seen. (Yeah, I'm a little lame. So What?) It had 11 episodes and each episode was around 45 minutes long.
iTunes also has free pilot episodes of new and old shows. Download a lot of those, and then you don't have to pay for anything.
Note: It's better to take advantage of the free movies on the plane. Then you can save the shows on your iphone/ipod for when you're waiting at airports, spending hours on a bus or train, or maybe that last torturous hour on the plane, etc. My "Keeping Up with the Karsashians" season lasted me several weeks because I only watched them sparingly. Basically, only when I was extremely bored while traveling. They definitely came in handy!
4. Sudoku/Crossword Puzzle
Feeling a little sluggish after hours of flying? Just woke up from a nap? Sudoku or crossword puzzles are great for getting your mind thinking again!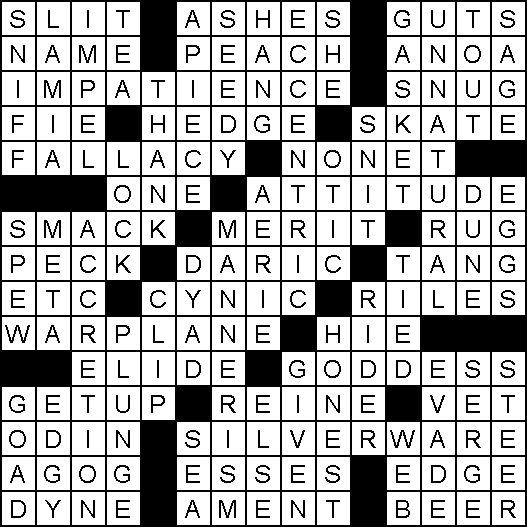 5. Read a book/Audible/Kindle
Books are a great way to pass the time. If you find a good book, the time really can just fly by. The hard part can be finding a good book. I really enjoy reading books that are about to be released as movies. If you need some new book ideas, or are just curious about which books are being released as movies this year, you can check them out here. From books to movies!
As great as books are, they are also heavy and take up valuable space. If you're backpacking or traveling light, carrying books with you is something you are absolutely trying to avoid. That's why Audible is so amazing! If you haven't heard of Audible, it's an audiobook website where you can buy pretty much any book that's out there, and download it onto your iPhone, iPod, iTunes, Android, etc. You save the space and the weight of carrying around a bunch of books this way! Audible has an awesome 30 day trial period where you get 1 free audiobook. You do have to enter your credit card info. Just make sure to cancel your membership after you download the free audiobook so you don't forget. Otherwise, you'll be charged $14.95 at the end of the 30 day free trial period.
Kindles are also a good alternative to taking a bunch of books with you, but it is one more electronic item you have to worry about bringing.
If you're one of those people who still loves holding an actual paperback book in their hands while reading, like I do, then feel free to bring one if you can spare the space. But just one. When you're done with the book, hostels usually have a little library in the common rooms where you can exchange it with a different book. If not, you can buy a new one at a bookstore or airport abroad. There is usually always an English section of books.
6. Play Games on Your Phone, ipod or Tablet
Download some fun games before you leave home. Playing Candy Crush, Monopoly, Life, Solitaire, etc. can keep you preoccupied for some time while on the plane. Not to mention they also come in handy when waiting in airports or traveling on trains for hours.
7. Practice the Language of the Country You're Visiting
Download a few free or paid language apps on your phone before you leave home. You can put your headphones in and listen to how some of the basic words sound. Before you know it you'll be able to correctly pronounce "Je suis perdu" (I'm lost) and "¿Me puede ayudar?" (Can you help me?). You might need to know how to say that more than you think!
8. Spend Time Getting Familiar With the Maps of the Cities You're About to Visit
If this is your first time traveling to a foreign country it's best to be as oriented as you can be, before you arrive. It'll make your experience that much more enjoyable. Before you leave home, download a metro map and an (off-line) map of all the cities you'll be traveling, or at least the first city. Make sure the map of the city shows the sightseeing attractions. (It's better to do it before you leave home because the WiFi isn't always reliable when traveling. I've been in situations where it took hours to download a simple app that would have taken less than a minute to download at home.)
While on the plane, spend time getting really familiar with the metro system of the city. Make sure you know which metro line you need to get to your hostel once you arrive in the city. Remember the name and the color/number. Know which direction you need to go on that line. (This will help you feel much more comfortable navigating your way through the metro, which can be very crowded and fast-paced at times.)
Also, spend time getting really familiar with the map of the city. Spot where all the sightseeing attractions are in relation to where you'll be staying in the city. It feels so much better when you're at least somewhat oriented to the city when you arrive! If you're traveling to Europe, another way to get oriented after you get to your hostel is to take the Sandeman's Free Walking Tours. They are available in almost all the major cities in Europe.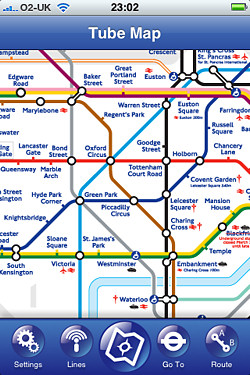 9. Observe the world below at 40,000 feet!
If you enjoy the window seat, which I absolutely love, take advantage of it! It's not very often that we have the chance to see the world the way you can see it from a plane. There is something magical about looking down on the world below you. Although the land is really only visible during take off and landing, hopefully there will be some fun clouds around. You can play the game of guessing what kind of animal or object the clouds most look like.
10. Sleep Like a Baby!
Okay, so this may be hard to do while you're stuck sleeping in an upright position.  Even though it could end up being the most uncomfortable night's sleep you've ever had, it's better to get some rest than none at all.
Tips to help you sleep better:
Bring an eye mask to block out any light.
Carry earplugs, just in case your headphones don't block out the noise well enough, and you have chatty neighbors.
Stay up late the night before (not the best option) –  You'll probably do this anyways because you'll be busy finishing up your packing, or will be too excited to sleep. You'll be exhausted and sleep will come easily on the plane. I was so exhausted from last minute packing the night before I left for Asia that I slept almost the whole 13 hour flight to Hong Kong. Most uncomfortable sleeping experience ever, sleeping upright for that long, but the flight went by fast!
Some people recommend taking a pill or medicine to help you sleep, but I prefer not to take anything. The plane ride isn't all that bad. The pills or medicine sometimes just make you groggier when you eventually wake up. That's no fun either!
Bonus 11. Make Friends with Your Neighbors.
Okay, so I did say there were 10, but I'm adding a bonus one!
It does take some courage to be the one to start up the conversation, but I've been able to easily pass hours by talking to my neighbors on flights. I met some friendly, chatty older ladies sitting next to me on my way to London. They were heading to Wales to visit family. On my way home from London, I met some young Irish guys who were excited about visiting the Florida beaches. I met a bunch of Chinese students who were sitting next to me (and in front of me) on my way to China. They had been studying in the U.S. for a year and they were on their way home to China. Their English was pretty good after a year in the U.S.! On my way home from Tokyo, I met a Japanese student traveling to the U.S. for the first time to study abroad. He was a little shy because he wasn't that used to speaking English, or speaking with a native English speaker! All of the people I have met on planes had different stories to tell and it was all really interesting. Great way to pass the time!
Okay, so that wraps it up for my top 10 things to do on a plane while traveling abroad. Hope that gives you some ideas on how to make a long plane ride abroad more enjoyable!
Did I miss something? What do you do to pass the time on long flights?