Backpacking Europe is not exactly cheap. It's definitely doable, if you start saving well in advance, but compared to backpacking Southeast Asia, it's darn right expensive. At the end of May, I had just finished a 2 month backpacking trip in Southeast Asia. (By finished, I mean I was basically broke.)
I had theoretical plans to start teaching English in Asia as soon as my money ran out, but plans change. I found myself in a travel romance, which ended up bringing me to Europe. Things didn't work out, but I decided to make the most of being in Europe for the summer. Since I had very little money left, I knew I needed to find a working/volunteering position. After staying is so many hostels myself, I really wanted to experience what is was like to work at one.
I quickly found a position at a hostel in Antwerp, Belgium through Workaway!
What is Workaway?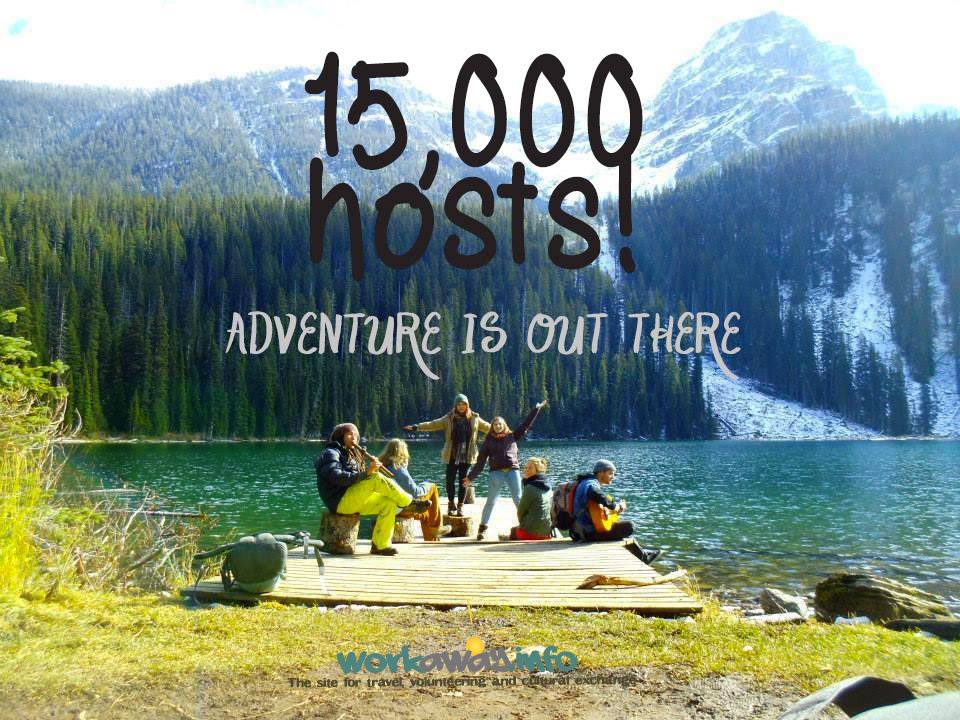 Workaway is an international organization that allows travelers to find volunteer work all over the world. The types of volunteer work include helping with eco-building projects, general maintenance, au pairing, hostel work, helping in the garden, helping with animals, web design and promotion, etc. You agree to a set number of volunteering hours per day in exchange for accommodation and often food.
There is a fee to register in order to have access to contact hosts. The price is $29 USD for two years for one person or $38 USD for two years for two people. If you consider that a one night stay at a hostel in Europe is around $30 USD, then the price really isn't that bad.
My Experience with WorkAway
I spent 2 weeks working at a hostel in Antwerp, Belgium this past June. Technically, it was volunteer work since I wasn't paid. (Legally, I can't get paid as an American working in Europe on a tourist visa.) I worked 3 hours per day, 6 days/week and in exchange I got a free bed, as well as breakfast.
My hostel had three working shifts:
9:30-12:30pm: Breakfast & Making Beds
The breakfast shift involved putting out the breakfast items (cereals, breads, jams, milk, & eggs), and making the batter for the crepes. It also involved socializing with the guests in the morning and helping answer their questions. Towards the end of the shift, breakfast was put away, the kitchen was cleaned, and then it was time to start changing the bed sheets as guests checked out.
12:00-3:00pm: Cleaning
Of course this was everyone's least favorite shift. This shift involved cleaning the entire hostel. Every day all the dorm rooms (upstairs and downstairs), hallways and common areas had to be vacuumed, dusted, mopped, and trash taken out. The bathrooms had to be throughly cleaned (toilets, showers, & sinks). The outdoor patio had to be cleaned and swept. The laundry for the bed sheets had to done and hung to dry, and the beds had to be completely made before guests checked in. This was honestly a lot of work for one person and usually took longer than 3 hours.
6:00-9:00pm: Bartending
This was another fun shift! Happy hour was from 6-9pm with special priced drinks for the Belgium beers. This shift basically involved serving the beer, taking payment and recording it, and socializing with the backpackers. As the bartender you would get half off the already discounted drinks, so it was a pretty sweet shift.
I had the morning shift for about half the time I worked there since the two other volunteers liked to sleep in. That was totally find with me! Eating crepes and hanging out with the guests for 3 hours wasn't bad at all! I did the bartending shift once, but the rest of the time I was stuck with the cleaning shift.
What was it like working at a hostel?
It was actually a lot of fun! I loved hanging out with the guests, hearing their travel stories, and recommending things for them to do in the city. Most of the guests would stay for 2-3 days, and it was always a bit sad when they left. Of course, there were new guests to fill their place!
The hostel was busy in the morning with people eating breakfast and checking out, and rather empty during the day since people were out sightseeing. That also when the hostel was throughly cleaned.
In the late afternoon/evening guests would come back to cook dinner and hang out. We'd listen to talented guitar players and sing along to their songs. We'd talk about our future travel plans and just life in general.
At night, we'd take the guests out to the best pubs nearby to try some good Belgium beer!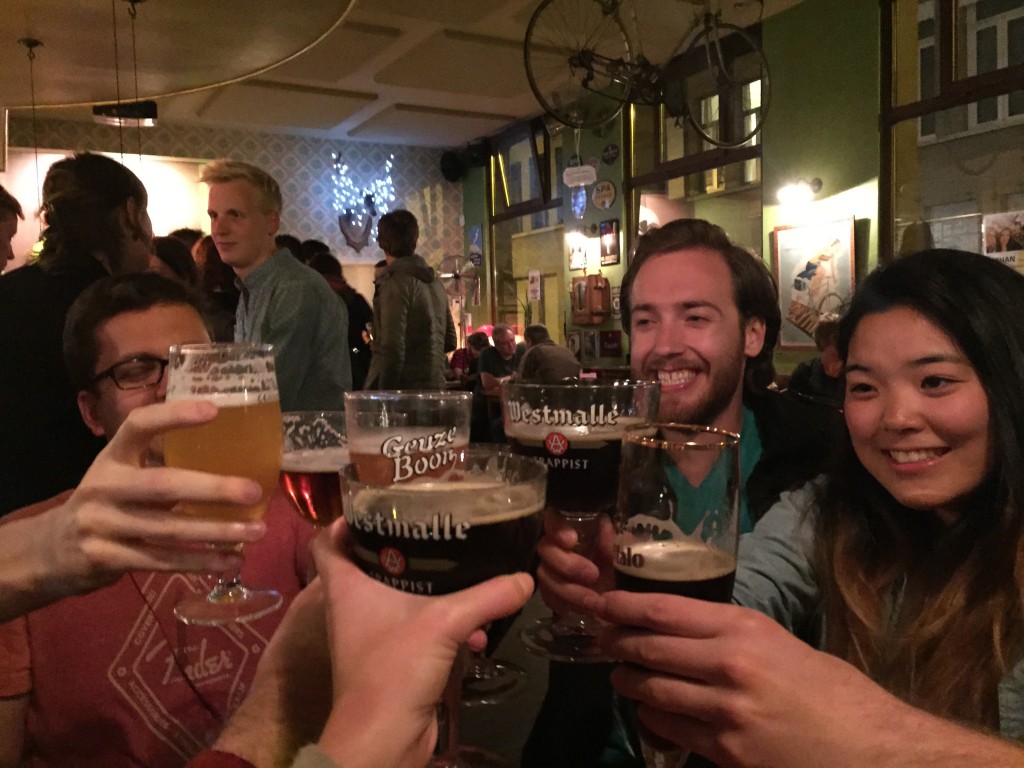 And on our time off we had a chance to explore Antwerp or travel to other cities nearby, such as Ghent, Bruges, or Brussels. Since I had previously been to Bruges and Brussels, and was trying to conserve money, I just stayed in Antwerp during my time off.
Sightseeing in Antwerp
Since I only worked 3 hours/day, I had lots of extra time that I spent sightseeing in Antwerp. It's a gorgeous European city! From my hostel I could walk the 20 mins to the center or take the tram that was nearby. I spent hours just wandering around and soaking in the European culture.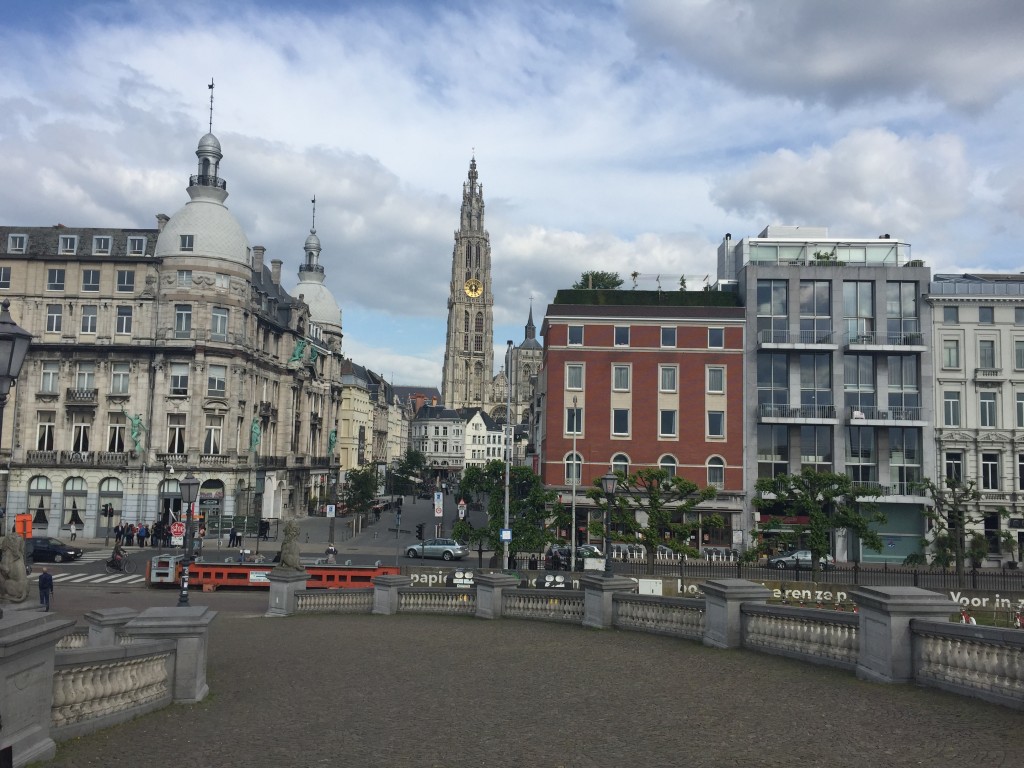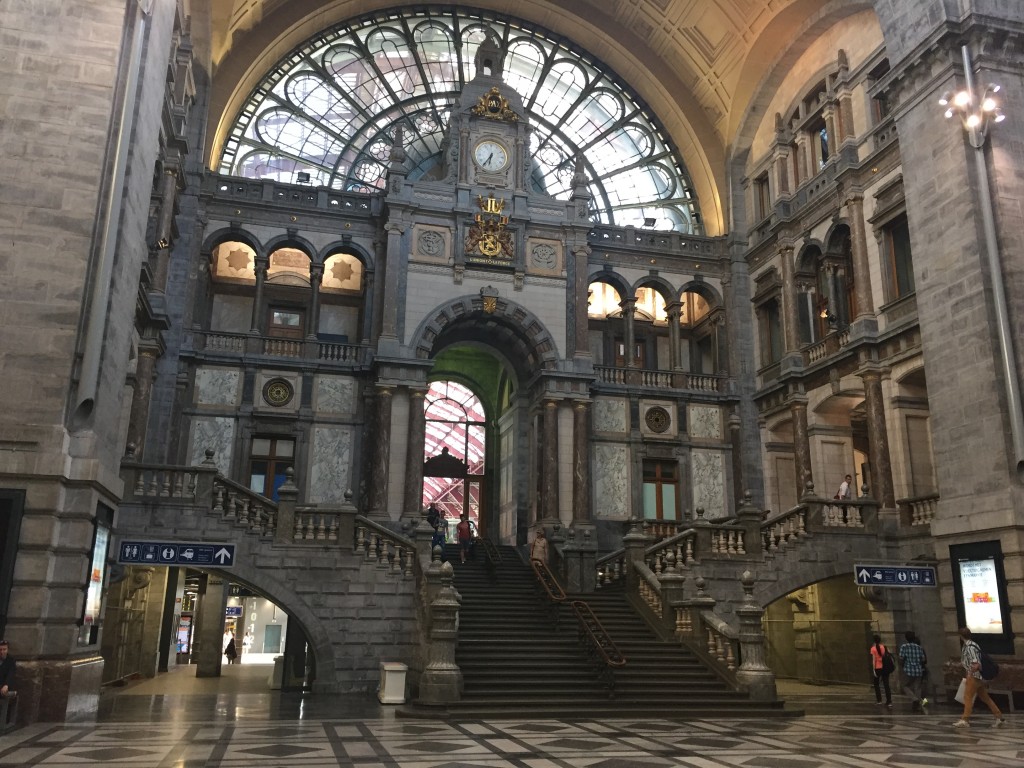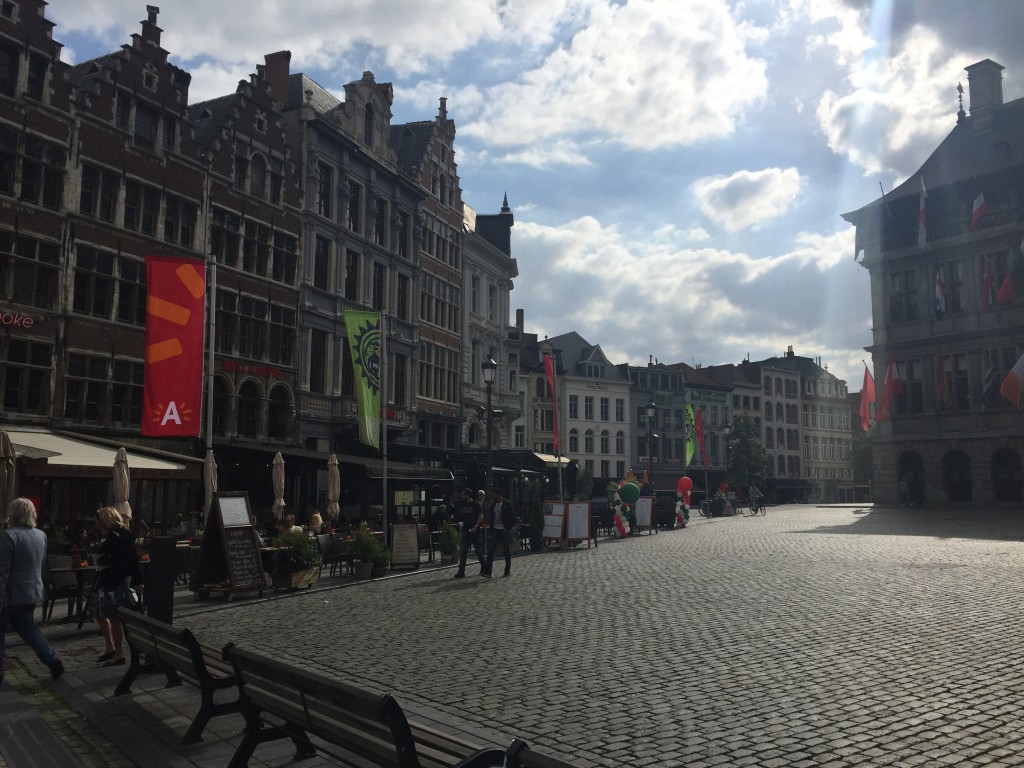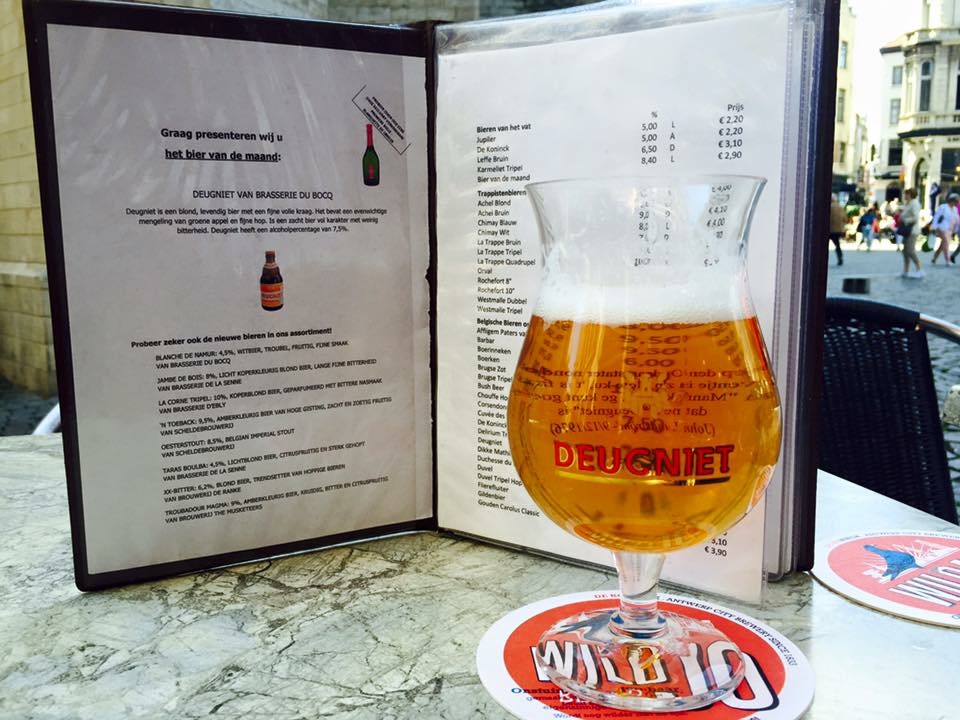 Working with Other Volunteers
I worked with two other workawayers (volunteers) for the majority of my time. One was 19 from the U.K. and the other was 25 from Australia. They seriously made the experience so much better than it would have been if I had done it alone. We got our own 3 bed volunteer dorm that was just for us, which was really nice. We would stay up late chatting, getting to know each other, and complaining about our work away hosts. The Australian guy could do a perfect imitation of our host's Belgium accent when speaking English, which was just hilarious.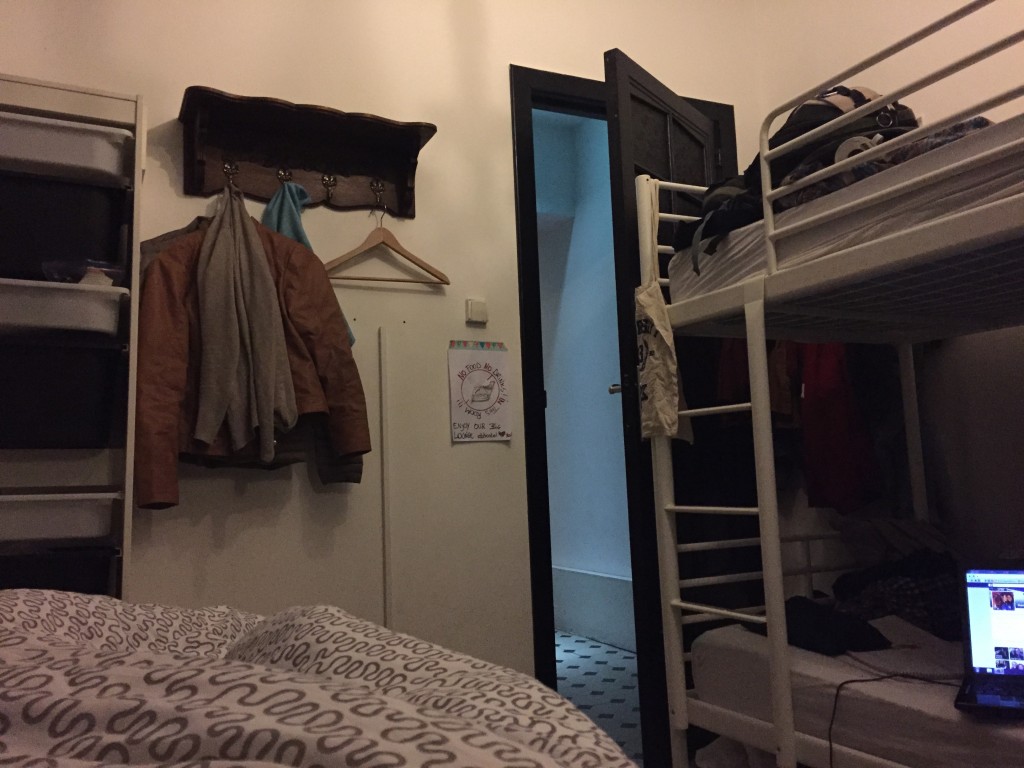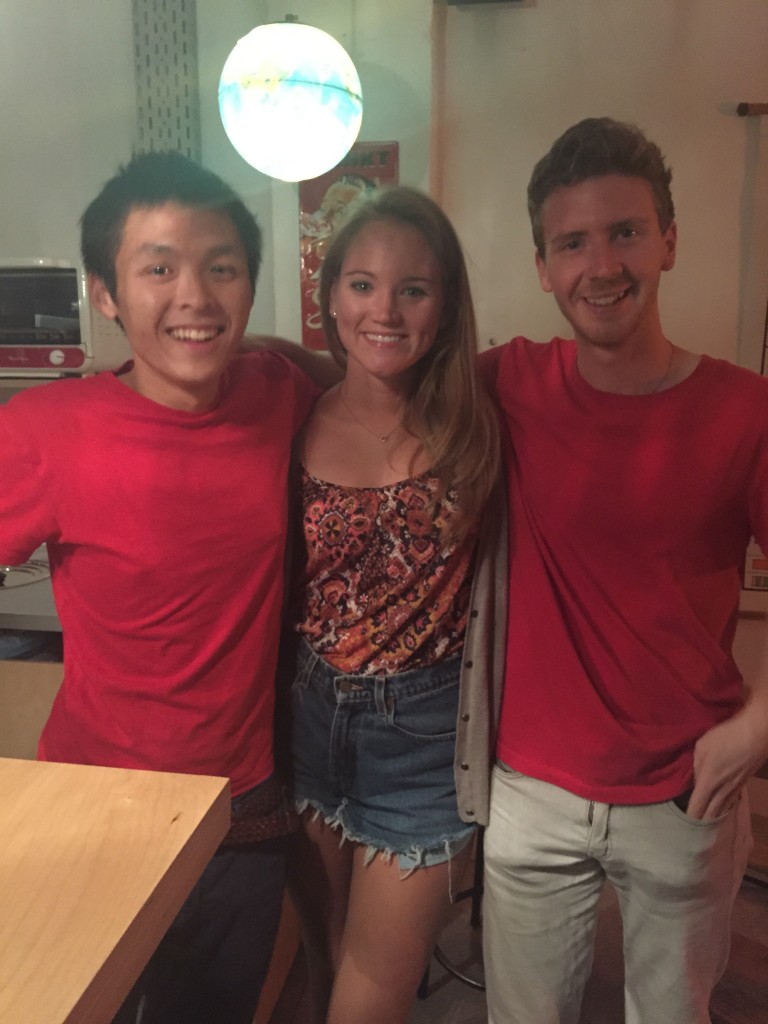 Negative aspects to working at a hostel or doing a Workaway?
One of the biggest downsides is that you don't know how your hosts or boss will treat you until you arrive. They could be the sweetest or the rudest people ever, and you won't know ahead of time. Unfortunately, my hosts were on the rude side.
Putting up with Rude Hosts…
The night I arrived, one of the workers causally warned me about the hosts. I had met the husband and wife briefly and they seemed pretty nice, so I didn't think I had much to worry about. I figured the other workers just weren't hard workers and had been slacking off or something. Well, I quickly found out that wasn't the case.
Nothing me or the 2 other volunteers did was ever good enough for our hosts. We worked our butts off cleaning the whole hostel, usually taking longer then the agreed upon 3 hours, and there was zero appreciation. Instead, they would constantly yell at us that we were doing something wrong, or that we had forgotten to do this or that minor thing. And it was done in the most condescending way ever. We were new workers, so of course we made little mistakes here and there, but instead of politely correcting us, they would tell us in such as a way as to make us feel extremely stupid.
On my third day at the hostel, after I had been trained on how to clean the hostel by one of the other workers, I had the job of cleaning the entire hostel myself in 3 hours. I was up for the task! Well, I spent three hours cleaning, trying to do a very good job, and still wasn't quite done. The wife of the hostel owner came up to me, and I figured she was going to tell me what a great job I doing for my first time. Instead she sternly told me, "Devon, I THINK YOU ARE VERY SLOW." I was stunned at first. Like who talks to someone that way?! I managed to hold back the tears, since the last thing I wanted was for her to see my cry.
My hosts might have been extremely strict when it came to the cleaning of their hostel, and definitly weren't the greatest at managing their volunteering staff, but they were still good people. They bought us volunteers drinks when we'd go out to a local bar as a group, they would hang around and chat with the guests in the evenings, and they even gave us good bye gifts at the end of our time volunteering. So it wasn't all bad!
What did I think of my experience overall?
This was my very first Workaway experience, and overall I really enjoyed it. I might not have had the best hosts, but I'm positive there are hosts out there who are much more appreciative and kind than the ones I had. Regardless of how my hosts were, the guests and the other Workawayers definitely made up for it. When I look back on my experience working at that hostel, I just think of all the great memories I had. Plus, it gave me the chance to spend more time in Europe, basically for free!
I definitely plan to do more Workaways in the future!
If you're planning a trip to Europe make sure to check out my 2 month backpacking route and how much it cost me.
Are you interested in working at a hostel in Europe? Which country would you like to do a Workaway in? Tell me below!