The views from the Cliffs of Moher are absolutely spectacular. If you are planning a trip to Ireland, your trip would not be complete without making the journey to see them. The Cliffs are located on the western coast of Ireland, almost directly across from Dublin. They range from 120 metres (390 ft) to 214 metres (702 ft) above the Atlantic Ocean, and are seriously breathtaking. Visiting the Cliffs was one of the highlights during my 2 month backpacking trip through Europe, and is it definitely a must-see in Ireland!
The Cliffs of Moher…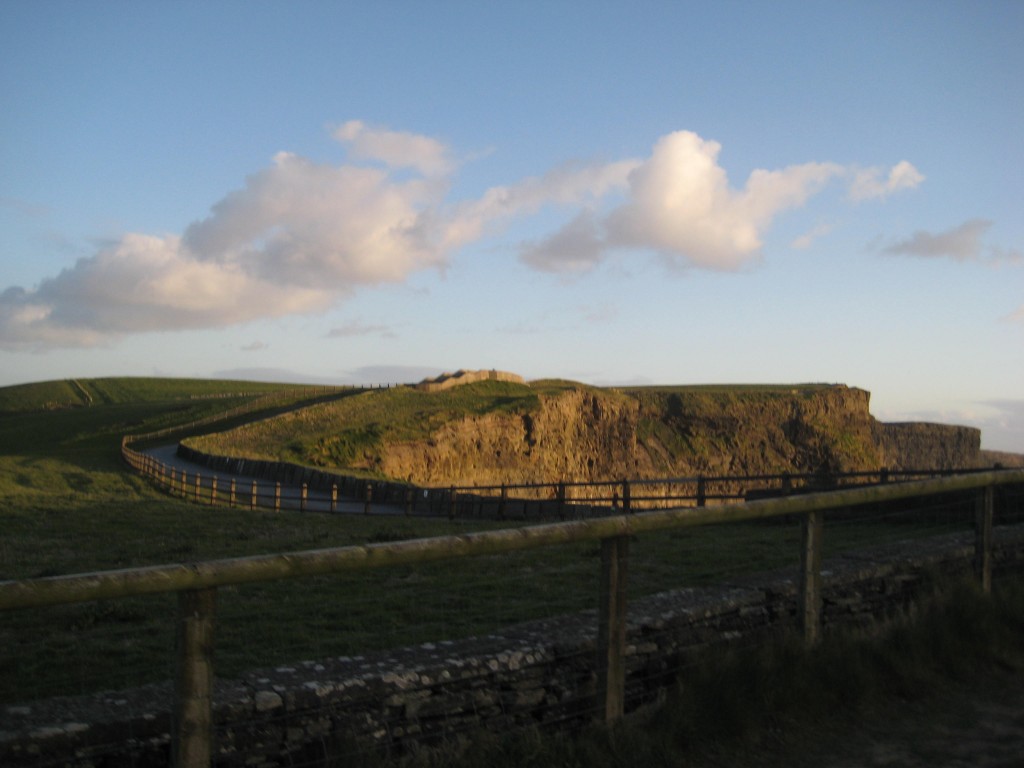 The path up to the Cliffs…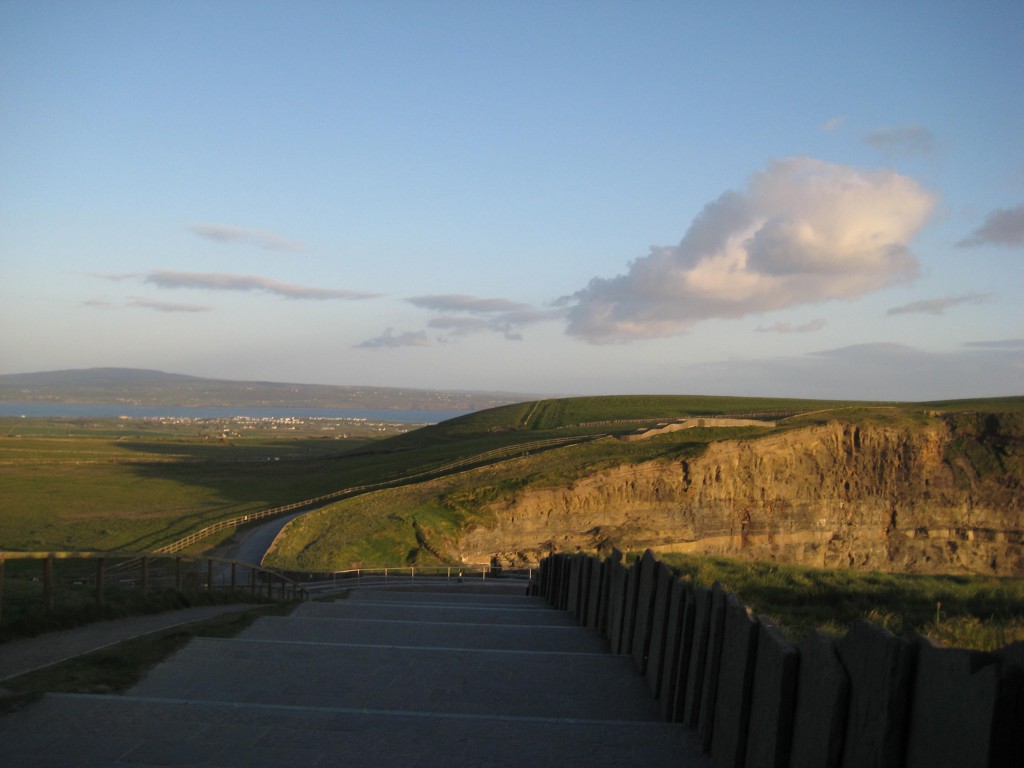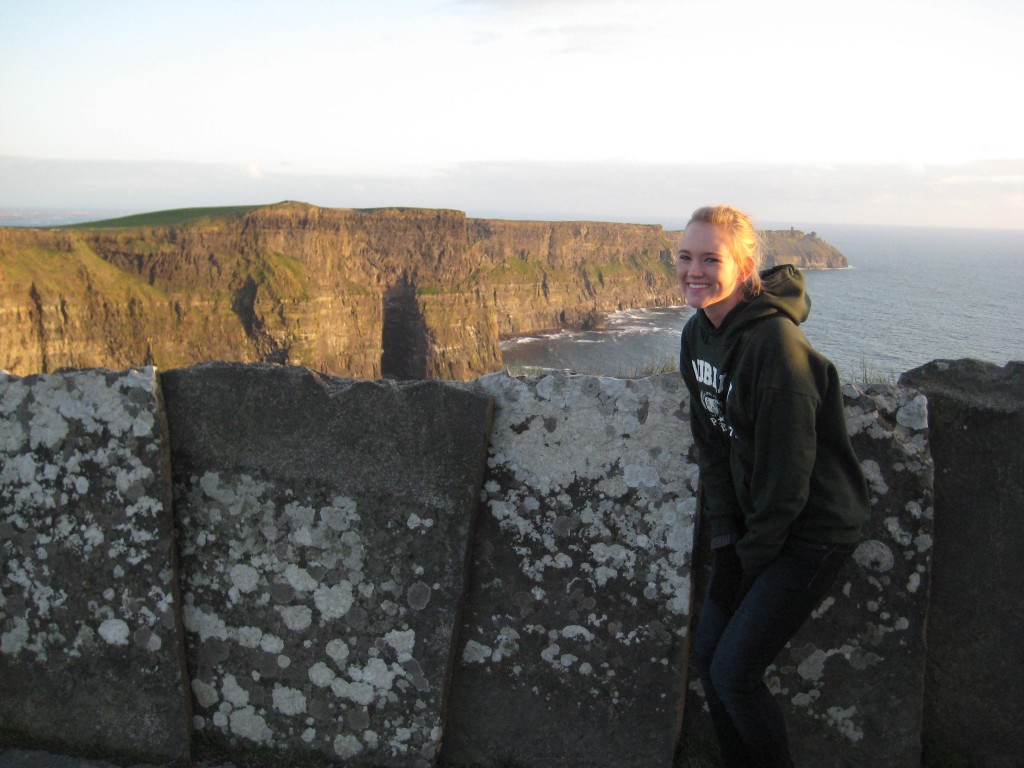 Note-to-self: Ireland is freezing in May. Pack warmer clothes next time to avoid having to buy a ridiculous looking Dublin University sweatshirt, which screams tourist everywhere you go. #FloridaGirl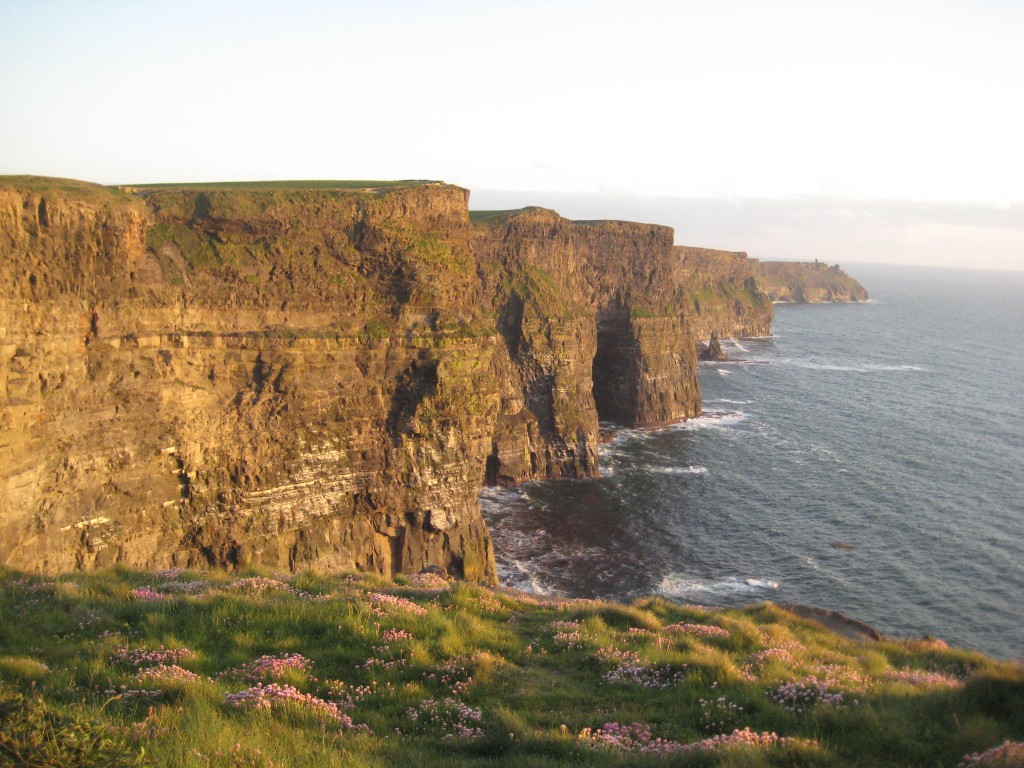 Gorgeous, right?!
Where is the Cliffs of Moher located?
If you've never been to Ireland before, take a moment to study the map below. Notice that Dublin is on the far right, while the Cliffs of Moher is located on the opposite side of the country. It takes a little over 3 hours to drive from one side to the other. Nearby big cities to the Cliffs of Moher are Galway (1.5 hours), Shannon (1 hr), and Limerick (1.5 hours). Ennis is 40 minutes away, and is a common transfer bus station to get to/from the Cliffs of Moher.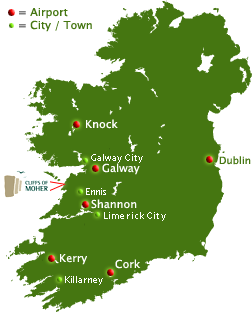 How do you get there?
1. Day Trip
There are many day trips to the Cliffs of Moher that leave from Dublin and other cities in Ireland. From Dublin, the one day tour typically leaves between 6:30-8am and returns back to Dublin by 7:30pm. The tours also visit other places in Ireland along the way, and the trip cost around €40. If you only have one day to see the Cliffs, or you are looking for the journey to be stress free, check out these one day tour companies to the Cliffs of Moher: Extreme Ireland, PaddyWaggon, and Irish Day Tours.
2. Make Your Own Way There
You also have the option of making your own way to the Cliffs by bus. However, if you need to be back in Dublin the same day, it's almost impossible to do so with public transportation. You'll more than likely need to spend a night in Galway, Limerick, Shannon, or a cute small village before returning to Dublin. That is what I was forced to do after oversleeping and missing my own day trip to the Cliffs of Moher. If you're already planning to travel around Ireland, or would like the freedom of traveling without being tied to a schedule, consider making your own way to the Cliffs. If you do decide to, there are a few different routes you can take, depending on which Irish cities you're most interested in visiting.
Here is one example:
Dublin-Galway: €12.50 (student ticket)
Timetable (Depart-Arrive): 6:30-9:40am, 7:30-11:30am, 8:30-11:40pm, 9:30-12:40pm, etc. (Check timetable here)
Note: Take an hour or two to explore Galway before catching your next bus. It really is a cute city, and easily walkable.
Galway-Cliffs of Moher: €15.20 (student ticket)
Timetable (Depart-Arrive): 10:00-12:15pm, 1:00-3:15pm, etc. (Check timetable here)
After spending a couple hours at the Cliffs, you'll need to choose another city to visit and to spend the night before making your way back to Dublin, if that's your plan. For an example, let's say you choose to visit Limerick. You'll need to transfer in Ennis.
Cliffs of Moher-Ennis: €9.69
Ennis-Limerick: €7.60
Spend the evening in Limerick, and stay overnight at a hostel. Leave the next morning or afternoon back to Dublin. It will take at least 2 hours 45 mins, but could be longer depending on which bus you catch.
Limerick-Dublin: €11.40
Round trip cost: €56.39
Summary:
As you can see, making your own way there is a bit more expensive and can be a little hassle to figure out all the connecting bus times. I had a bit of a nightmare of it myself since Ireland was only the second place I had visited on my first European backpacking trip, and traveling was still really new to me. If you're new to traveling and/or want to save money, I'd really recommend taking the €40 day tour, which takes you to other interesting places along the way. Regardless of how you get there, the Cliffs of Moher and the journey across Ireland, is definitely worth it!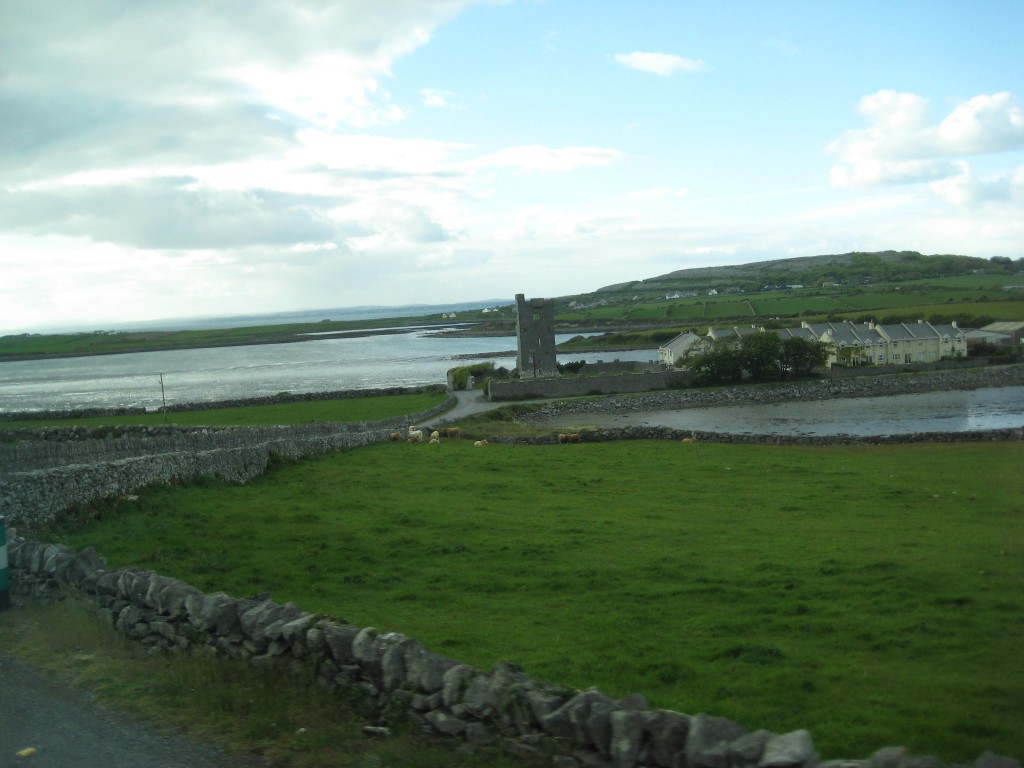 I spent many hours on the bus to get to the Cliffs of Moher from Dublin, but the views of the Irish countryside were beautiful. Just acres and acres of greenery, rolling hills, farm animals and stone houses. Make sure to have your camera ready! And if you're going to the Cliffs via Galway, make sure to sit on the right side of the bus for better coast views!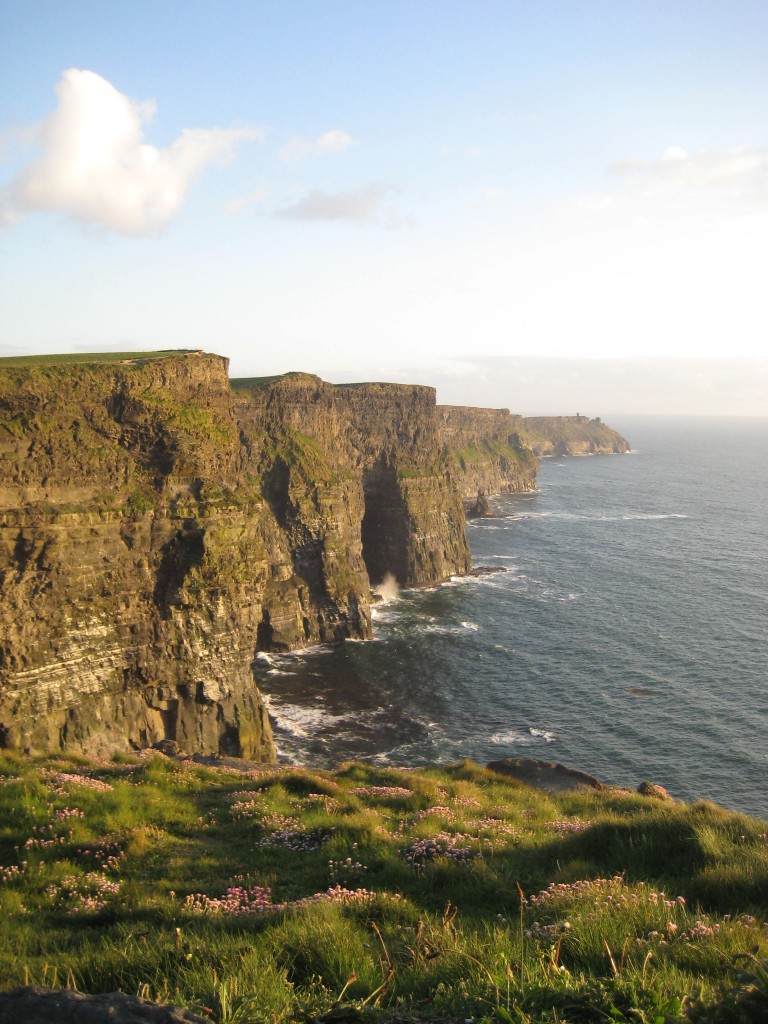 You can find out more information about visiting the Cliffs of Moher by checking out their website here. If you'd like to check routes, fares, and timetables for the Irish bus system, check out the Eireann website here.
So, what do you think? Are you interested in visiting the Cliffs of Moher?