For all you soon-to-be backpackers out there, let me tell you the one thing I hate the most about backpacking: Packing and unpacking my pack every couple of days.
If you're already an experienced backpacker or traveler, then you know exactly what I'm talking about.
It's seriously the worst part about the whole trip for me. Trying to keep all of your belongings organized while staying in hostels is almost impossible.
Case in point…
Now, this isn't my bed… but, unfortunately, this is pretty common hostel living. Since your bed is your only personal space, it naturally becomes your closet, as well as, where you sleep. Living like this gets real old, real fast.
Luckily, there seems to be a solution to this never-ending problem. I recently found out about this light-weight travel organizer, and it definitely caught my eye. It's called the P.A.C.K.
What is the P.A.C.K.?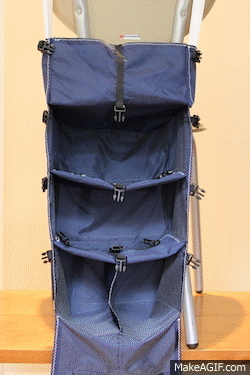 The P.A.C.K was an idea that came about after some friends went backpacking through Europe. Tired of dealing with the packing hassle that every backpacker goes through, myself included, they put some serious thought into what would make a backpacker's life easier, in terms of packing.
The result: a portable closet for backpackers!
The idea behind P.A.C.K. is to eliminate the hassle of trying to keep your belongings organized, and to speed up packing and unpacking.
You now have a "closet" where you can easily pack all your clothes inside, stick it in your backpack, and then take it out when you arrive at your hostel.
I seriously love this idea!
The P.A.C.K dimensions are 18″(H) x 9″(L) 7″(W), and it weighs less than 5 ounces, which means you won't even feel the tiny bit of extra weight. It also has built in hooks, which allow you to hang it from a bed or a door. Pretty cool, right?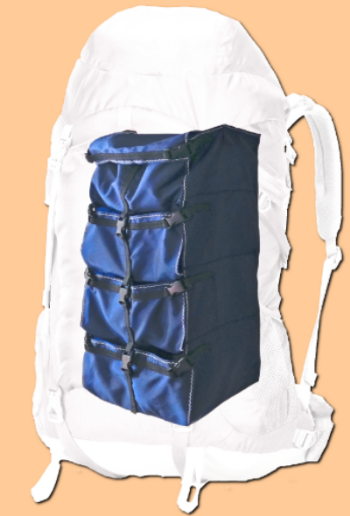 The P.A.C.K doesn't take up all the space in your backpack either. Packed full, it only takes up about 60% of a 50L Pack, and 75% of a 30L Pack. That leaves plenty of room to pack other needed items, like your toiletry bag, shoes, and more.
I've previously recommended Packing Cubes in the past, and I still think they're great. However, I have to say that this new P.A.C.K. travel organizer seems like another great alternative.
How much does it cost?
The regular price is $24.99, but you get 20% off if you pre-order your pack now, making it $19.99.
They're expected to start shipping at the end of the summer (2015)!
Want to know more?
You can learn more about the P.A.C.K by checking out urbanbackpackers.com, or watching the video below.
(This post contains affiliate links.)
Could you see yourself using the P.A.C.K.?