I recently interviewed 19-year-old Shay, from Canada, who just returned home after an incredible 3 week tour through Europe with Contiki. Before she left for her trip, she had the same questions and concerns that most of you probably have if you've never taken a Contiki trip – or never been to Europe, for that matter.
If you haven't already checked out  Part 1 of the interview with Shay, I definitely recommend reading it first. It's a good general overview of what's it's like to travel with Contiki, including how much to budget for the dreaded "Extra Costs".
In Part 2, we'll get more specific as to what to pack (and what not to), what the food and accommodations are like, and more helpful tips so that you're prepared and know what to expect on your Contiki Trip.
To recap, Shay went on the 21 day European Experience Tour (now promoted as 20 days) with Contiki, and had an absolutely amazing and eye-opening experience!
Let's get right into it…
While traveling you're constantly moving from one place to the next. What luggage would you recommend bringing?
Shay: Half of the people on my tour brought suitcases (usually huge bags) and half brought backpacks (packed full).
I brought a Osprey Porter 46 with me, and I by far had the smallest bag on the tour. I brought this particular bag because after the trip I was going to Greece and had three back-to-back flights. I didn't want anything going wrong with my luggage, so I wanted carry on. It worked well for me. I didn't need to bring every item of clothing I owned, and I didn't need a lot of hair or face products as most mornings there wasn't enough time to do a full routine anyway.
I would highly recommend the Porter 46 if you want to travel light. Best decision I made.
Traveling to so many different countries where the weather varies greatly can be a challenge. What did you end up packing?
Shay: We travelled from April 5 – April 25. When I did the whole month long weather forecast, it was saying that most days were going to be between 14-16 degrees Celsius (57-60 degrees Fahrenheit), so that's what I packed for. However, most days ended up being between 23-26 degrees (73-79 degrees Fahrenheit).
I packed: 
2 pairs of jeans (1 that could be dressed up or casual, 1 that could be worn normally or as capris)
2 long sleeves (1 lighter and 1 thicker)
2 dresses (casual, and night out)
1 fancy shirt
1 skirt
1 pair of shorts
3 casual shirts
1 cardigan
2 tank tops
1 bathing suit
5 pairs of socks
3 bras
7 pairs of underwear
1 hoodie
1 light coat
What packing tips can you share for future Contiki travelers?
Shay:
I recommend bringing more of a variety of night-out shirts as there were more dressed up evenings than we anticipated.
Bring good walking shoes! Before the tour even started, I had to buy new walking around shoes -toms- because the ones I brought were killing my achilles heel and it hurt to walk.
I didn't end up needing the socks-such a waste of space.
I didn't need three bras – could have survived with two. 
I should have brought more summer type clothes.
Ladies, don't bring all your makeup with you. Seriously don't do it. You really don't have much time to get ready anyway, and when you do, you don't want to waste time on what eyeshadow or blush to wear. I brought my daily essentials (bb cream, a blush/bronzer palette (which was only 1 of each so it was small), mascara, eyeliner, eyelash curler, 4 lip products, and 1 eyeshadow palette that had neutrals and night out type colours. It worked PERFECTLY! – and it was small. If you can't fit your face wash, moisturizer, and hair stuff in a ziplock then you're taking way too much. You can always buy something on the trip if you need it. 
For those tech savvy travelers, dependent on internet and social media, what was the WiFi like?
Shay: In the cities, it was pretty easy to get wifi. A lot of cafes and restaurants even advertise it knowing what their demographic is looking for. However, in our accommodations it was half and half. For the first leg of the trip (London, France, Italy), wifi was pretty scarce. Either it was only in a certain location, you had to pay for it – ridiculous prices too – or everyone was trying to get on at the same time and it was really slow. Italy was probably the worst as we stayed in campsites the whole time, and while that was fun, the wifi was usually only in one spot (the bar), and normally it wasn't very good. Rome had the best wifi out of all the places in Italy, but again, anytime you wanted it you had to walk up the hill to the bar, and sit in there and use it. The last leg of the trip was much better (Austria, Switzerland, Germany, Netherlands). Our Austrian site had a designated wifi room, and it was pretty strong wifi (even with the whole group in there), and it was just downstairs from the rooms. 
There is wifi on the bus, but it's overpriced – I don't think anyone on my tour used it. Then bus also has outlets, so if you need to charge something on your travel day you can… just get to the bus early!
 How were the meals that were included in the cost of the trip?
Shay: Again, it's a budget tour. In Europe they have pretty basic breakfasts, so every morning we got a buffet style set up of pretty basic foods that were as follows: cereal, oatmeal, yogurt, toast, orange juice, apple juice, water, instant coffee, tea.
When we stayed at the Contiki Chateau's we got the basics, plus some warmer, more North American foods: eggs, bacon, pancakes… that sort of thing. They filled you up, and thats all it's meant to do. Don't expect Eggs Benny. Dinners were a little better – at the French Chateau we got ribs one night, and chicken the next. We also got Swiss fondue, schnitzel, and sausages on the last leg of the trip. The rest of the meals were basic: usually a meat dish, veggies, maybe a pasta here and there and your usual drinks.
If you have a specific meal requirement, such as, vegetarian, Gluten Free, or Lactose Free, you just let them know, and you get you get your meal. The Contiki sign up usually asks for that information before the trip, but it is also asked before you get to any overnight stop, and then you just notify the kitchen staff who you are and your diet, and they bring you your food.
What were the accommodations like?
Shay: If you're doing this particular tour (European Experience), it's budget; expect budget accommodations. The website does state that you'll be staying in Contiki villages and campsites, so you're not going to be staying in fancy hotels.
We stayed in five hotels during the trip: London, Paris, Munich (more of a hostel), St. Goar (Germany), and Amsterdam. Yes, they were hotels, but they were budget, which was fine… I was there for the experience of the city, not to stay in my overpriced hotel room all day.
Were you ever concerned for your safety, or being pick pocketed while on your Contiki tour?
Shay: I had been warned by lots of people about pick pocketing in Europe, and our Tour Manager was always sure to warn us to be careful and know where our belongings were. I don't know if it was because we were in a group most of the time, or that most of the girls carried small bags, but no one on the tour encountered pick pocketing problems.
I for one never really used my daypack out and about. Instead, I used a little purse that was only big enough for my wallet, phone, and camera. It had a zipper in the front and a zipper for the main pocket. Luckily the zippers had looped pulls, so if I was ever unsure in an area, I was able to put my fingers through the loops and keep it shut. Felt very safe and not uncomfortable.
There has been a lot of discussion about the Tour Manager's kick-backs, and the tours they take you to in hopes of getting kick-backs. Did you feel a strong presence of this?
Shay: Not really. There were definitely some places we went where that was the idea and you could tell, but it wasn't strong and I wasn't pushed to buy anything. For example, we went to Harry's which is a Swiss Army Knife/Swiss Knife shop. The staff give you some back story to the company and some information on the product, and then you're left to wander and hopefully buy something. Some people did, but if you didn't want to buy anything, you could just leave and wander the town a little. This also happened in Florence at the Leather Demonstration, and in Amsterdam at the cheese and clog farm (that one was pretty cool though). The only annoying part was that it wasn't optional, you had to go whether or not you wanted to.
Was there a lot of time wasted on the "included" activities?
Shay: There weren't many of these, and the only one that really sticks out to me is the 'included' bike tour in Amsterdam. I found this to be the biggest waste of time.
First, we all know included means that we've already paid for it in the tour cost, and we just go. Secondly, this was the only bike tour we did that I didn't like. It felt like 20 minutes, and we did 2 things: stopped at the dyke for way too long to learn how it works, and then stop at the windmill – which groups usually get a photo in front of- but it was being maintained. That was it. 
What additional advice do you have for anyone wanting to do a Contiki trip, or the European Experience?
Shay:
1. Arrive a few days early.
If you want to see London, go a few days before the tour, because you don't see any of it with the tour. You stay overnight at their hotel, and then you leave the next day. I was really glad that my cousin and I went a few days before the trip so we could see London.
Also, if you do go early, I wouldn't really recommend staying in Russell Square – which is where the Contiki Basement and Royal National is – I'd stay somewhere else. Its expensive for what you get. My cousin and I stayed at Palmers Lodge Hostel. It wasn't as close to downtown London, but it didn't take us long to get there and it was really easy to catch a bus and get to anywhere. 
2. Know the currency conversions.
2) PLEASE PLEASE PLEASE know the currency conversions of where you are going, and know your budget. The three most expensive places we went were London, Liechtenstein and Switzerland. Liechtenstein, in particular, is way overpriced.
Also know what currency you have to use. London will be Pounds, Switzerland is Swiss Franks (they will take Euro's in some places, but they don't like to so it's best to have their currency on hand), and the rest of the places you go to they use the Euro.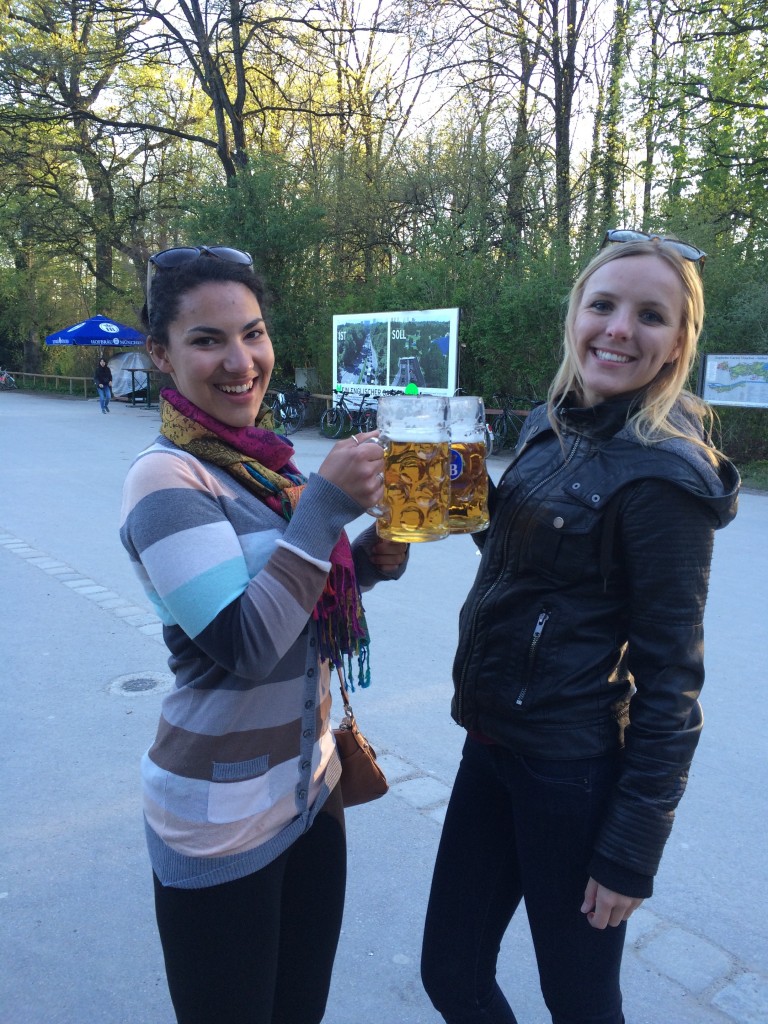 3. Make sure everything is set up correctly with your bank.
Make sure your bank knows that you're going and everything is set up accordingly. I was unable to get additional cash out until Venice. This was a pain in the ass. The reason was because my bank card has 2 savings accounts instead of 1 savings and 1 chequing. While that is not an issue in Canada, the European ATM's didn't know which account to take money out off, and didn't give me the option, which lead to an automatic "Please contact your bank" or "unavailable at this time".
4. Don't be fooled by Contiki "days".
When you look at your trip map it looks as though you stay in France, Italy, Austria, Switzerland, and Amsterdam for 2 days, but this is not the case. Contiki is counting the nights you stay in each place. You don't get 2 days in Paris – you arrive in the late afternoon, and then the next day is your free day in the city.
The trip is promoted as a 21 day trip, but it is really a 19 day trip. Day 1 of the trip is meeting at the Contiki basement at 7pm. They include it as Day 1 because the accommodations are being paid for, but you don't do anything with the group prior to that. The last day of the trip/Day 2 in Amsterdam, ends at 7am where you either stay in Amsterdam or go back to London on the coach with the Tour Manager.
5. Create a Facebook Page for your Group
I was one of the first 5 or 6 people to book the trip. I noticed people were using the Contiki Meetup page, but honestly, it's a really poor layout. I created a Facebook page for the group, posted the link in the Contiki Meetup, and then we all used that.
It was really helpful before the trip because you can start to meet everyone, share advice on what to pack, and essential travel talk… that sort of thing.
When I arrived in London there were only about 19 people in the group, and I thought it was going to be really small. Little did I know that people just didn't know about the Facebook group – they never signed onto the Meetup page.
They all joined it, tour manager and bus driver included, and this ended up being the page where we would post group photos, and share stories. Our Tour Manager even posted late updates for the next day so that everyone would be notified. It was really handy. We still chat on it. I would really recommend making a page!
6. Know what you are getting yourself into.
Know what you are getting yourself into. Watch youtube videos. Read reviews. Contact the company. Ask questions. Most importantly, find a trip that's screaming at you to go, and have the time of your life! I did and I will always remember Contiki-European Experience 2015!
Happy travelling

– Shay C.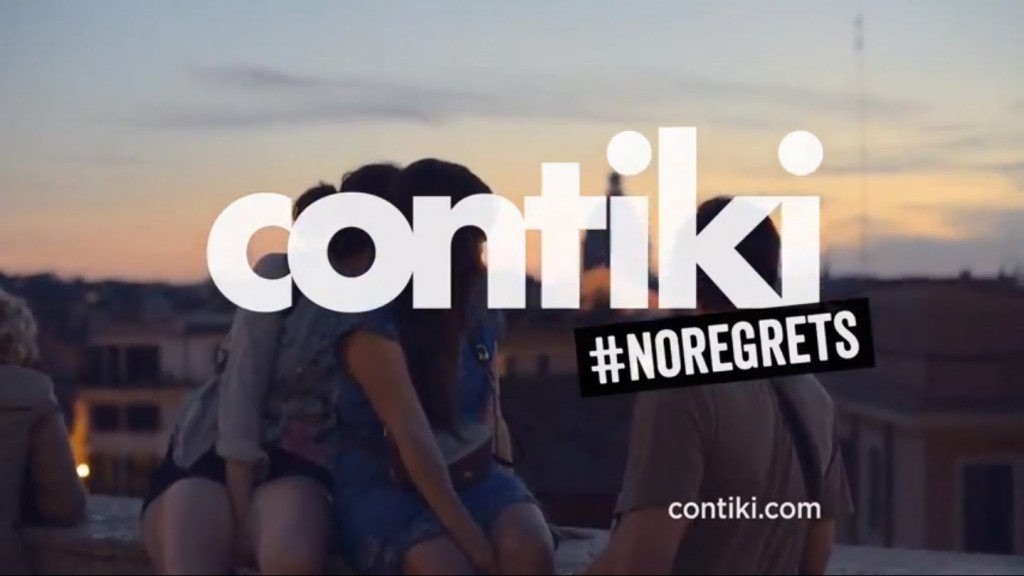 Ready to travel Europe with Contiki? What else are you dying to know before your trip?