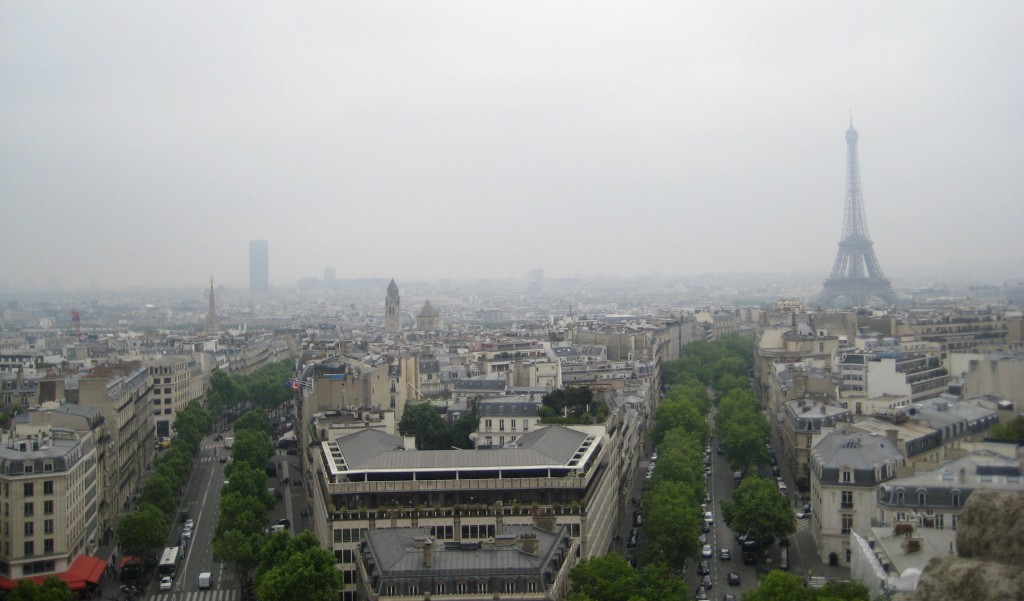 Flashback Friday is a weekly post where I capture moments of my previous travels that haven't yet made it onto my blog. This post flashes back to my two month backpacking trip through Europe in 2012 where I visited Paris, France during the month of May.
Frankly, Paris wasn't a city that I was particularly excited about visiting. I always had a bit of a sour opinion of the French from what I'd heard from others. Nonetheless, I couldn't do a backpacking trip all round Europe and not stop in Paris. That would just be strange. Plus, I could hear the Eiffel Tower calling my name!
Unfortunately, the weather in Paris was absolute crap. Cold. Rainy. Foggy. And that pretty much lasted the whole four days I was there. To make matter worse, this naive Floridian – me – only brought summer-type clothes because it had been summer back home for the previous two months. Who would have thought it would still feel like winter in the middle of May? Obviously, not me.
Well, I made the best of it. I met a girl from Canada traveling solo in my hostel and we had a great time enjoying the city. Surprisingly, Paris turned out to be one of my favorite cities of my entire trip. The architecture absolutely facsinated me. I was stunned by the beauty of the city.
Would I recommend visiting Paris?
Absolutely. It's one of those city you just have to see at some point in your life.