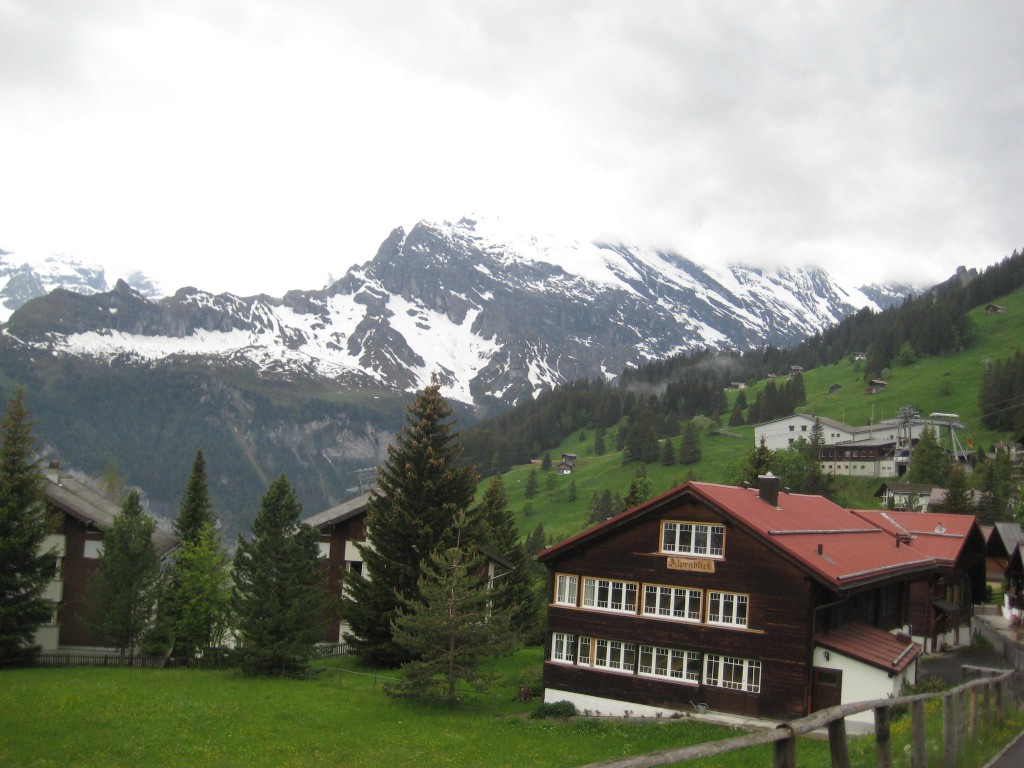 Flashback Friday is a weekly post where I capture moments of my previous travels that haven't yet made it onto my blog. This post flashes back to my two month backpacking trip through Europe in 2012 where I visited the Swiss Alps during the month of June.
Switzerland is absolutely amazing. The moment the train crossed over the border from Italy, it was a world of difference. Green fields stretched for miles, the air seemed fresher and the land was well-kept. The swiss alps was no exception. My sister and I stayed in the town of Lauterbrunnen, which sits in the middle of a valley up in the mountains. It's the perfect place to base yourself for exploring the surrounding villages. I stayed at the Valley Hostel (the only hostel in town), and really enjoyed it. You also have the option of basing yourself at the bottom of the mountain at Interlaken, which is a livelier town. I did both, and I much preferred staying in the mountains – it's a totally different feel.
The photo above was taken in Grindelwald, which is about a 35 minute train ride from Lauterbrunnen up the picturesque mountains. I would highly recommend taking a cable car between some of the villages when you get higher up. You get a birds eye view of the mountains and villages around you. You can even see down into the valley of Lauterbrunnen – it will totally take your break away!
Would I recommend visiting the Swiss Alps?
Yes, it's beautiful scenery! Although, you don't really need to see every village. Traveling in Switzerland is expensive, so you can cut down on travel costs if you choose to visit less villages. They really do start to blend together.