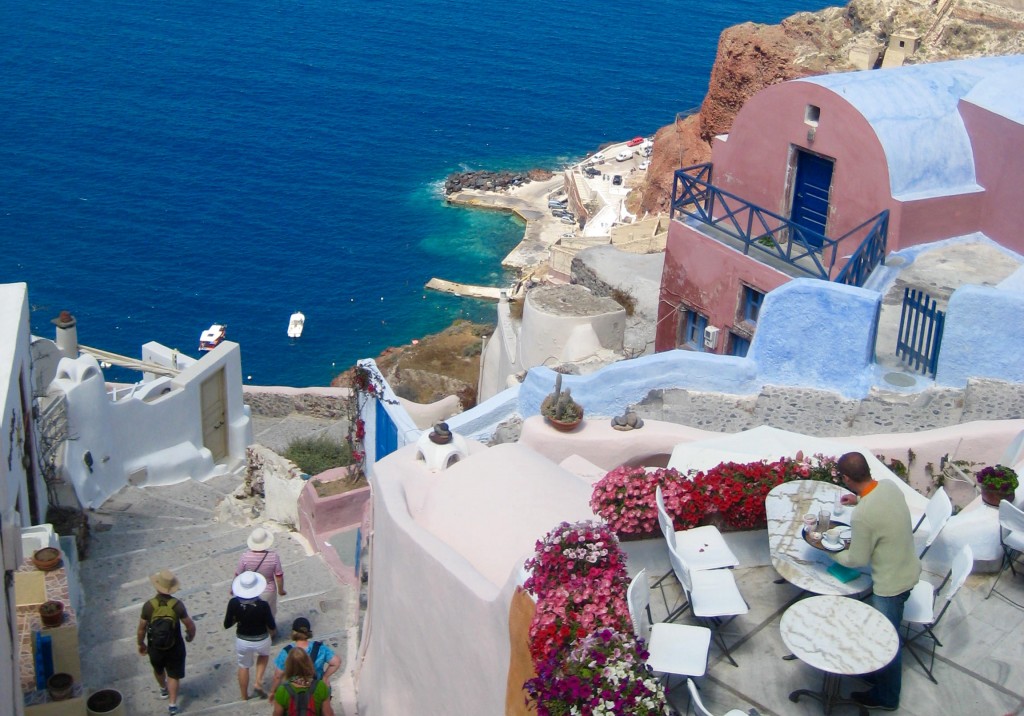 Flashback Friday is a weekly post where I capture moments of my previous travels that haven't yet made it onto my blog. This post flashes back to my two month backpacking trip through Europe in 2012 where I visited Santorini, Greece during the month of May.
I knew I wanted to make it down to the Greek Islands while on my backpacking trip through Europe. It just sounded like such an amazing destination! Thanks to the "Sisterhood of the Traveling Pants" movie, Santorini became one of my must-see places to visit in Europe. You remember the movie? The one where the four best friends can magically fit into the same pair of jeans. Remember the part where Lena goes to visit her relatives in Greece? Well, that island is actually real. It's filmed in Santorini!
Santorini was incredible to visit in person, specifically the northern town of Oia. If you decide to visit, that's where you want to be. I stayed in the middle of the island, thinking it would be easier to get around, but it wasn't anywhere near as nice. Every step in Oia is breathtaking. You can easily twist your way through the narrow sidewalks and stairs for hours, getting lost in the beauty that is Santorini.
Would I recommend visiting Santorini?
Most definitely! You won't be able to get enough of this beautiful island!