I think we all pretty much dread packing for a long backpacking trip. After spending hours carefully selecting which items will accompany us on our epic trip, we then have the problem of fitting everything into our travel pack, which, regardless of the size, is never quite big enough.
Then there's the BIG problem of keeping everything in our travel pack organized.
When you're constantly moving from one city to the next, it really isn't that easy.
My aggravating experience NOT using packing cubes…
On my first backpacking trip through Europe in 2012, I traveled with an Osprey Porter 46L travel pack. (Read: Best Backpack for Traveling Europe). I neatly packed everything perfectly before I left for my trip, but I didn't use any packing cubes. For those of you who have done the same, you probably know how disastrous that can be. After a few days in London, my travel pack was an absolute mess. In order to get to things at the bottom of the pack, I had to remove the things on top. It didn't take long for everything to get mixed up. Finding things I needed took forever. It was almost pointless to repack everything perfectly, because I knew I was going to have to move things around again. Every time I would leave my hostel for a new city, it was so beyond frustrating to make everything fit inside my pack again. I would have to take everything out and re-fold and re-pack everything. Those were the times when I would think to myself, "Why didn't I get those packing cubes?!".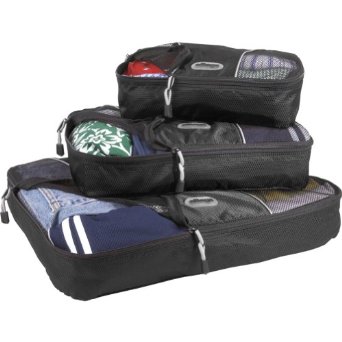 Well, after backpacking without packing cubes for 2 months, I learned my lesson!
For my second backpacking trip to Europe in 2014, there was no question about it, I was buying packing cubes.
They literally saved my life.
(Okay, maybe not literally. However, they did prevent a lot of packing aggravation!)
I bought my packing cubes from eBags on Amazon: eBags Packing Cubes – 3pc Set
. There are a bunch of different colors you can choose from, and the set comes with three different sized packing cubes.
It was totally worth it.
Why I love packing cubes…
While backpacking, you are basically living out of your backpack for weeks or months at a time. If you want to make your life easier, packing cubes are the way to go. They provide a great way to keep everything in your pack organized. If you need to grab a shirt, you just pull out that packing cube, unzip it, grab the shirt, zip it back up, and put the packing cube back it your bag. Nothing gets moved around, except the packing cubes. You could have a packing cube for whatever you'd like. One for clothes, one for delicates, one for chargers, one for dirty clothes, etc. You're options are limitless.
My experience using packing cubes…
I used packing cubes for the first time last year (2014), and it made living out of a backpack so much simpler. I chose to just use two of the three packing cubes (the medium and large sized), and I was able to easily fit everything below into my Osprey FarPoint 55L travel pack.
Travel Pack Review: Osprey Farpoint 55L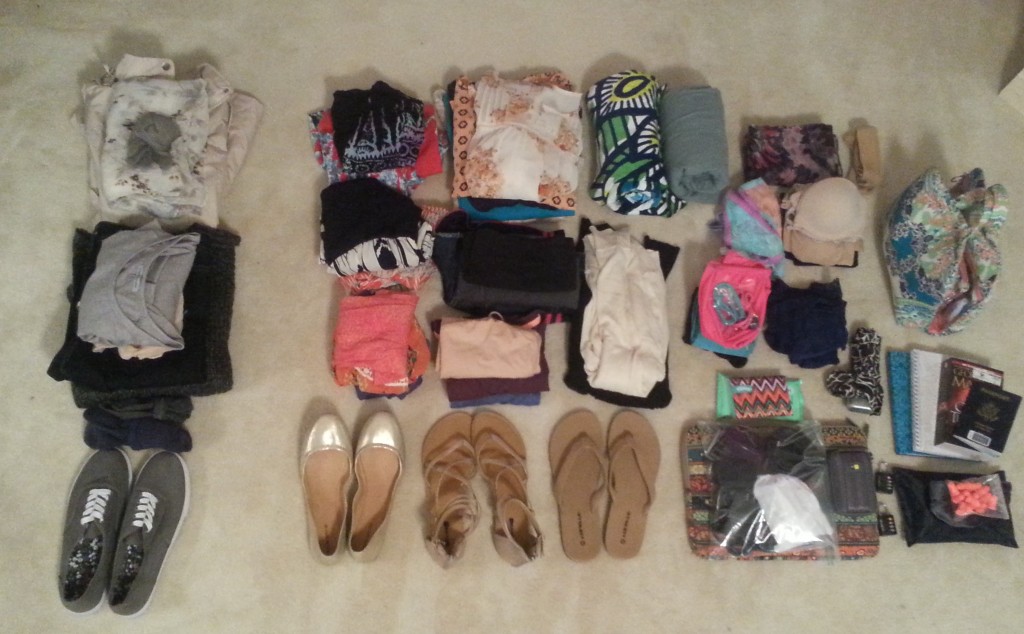 Backpacking Europe: Ultimate Packing List for Females
I used the medium sized packing cube (below) for bathings suits, bras, socks, undies, tanks, and running/sleeping shorts with my sweaters laid on top.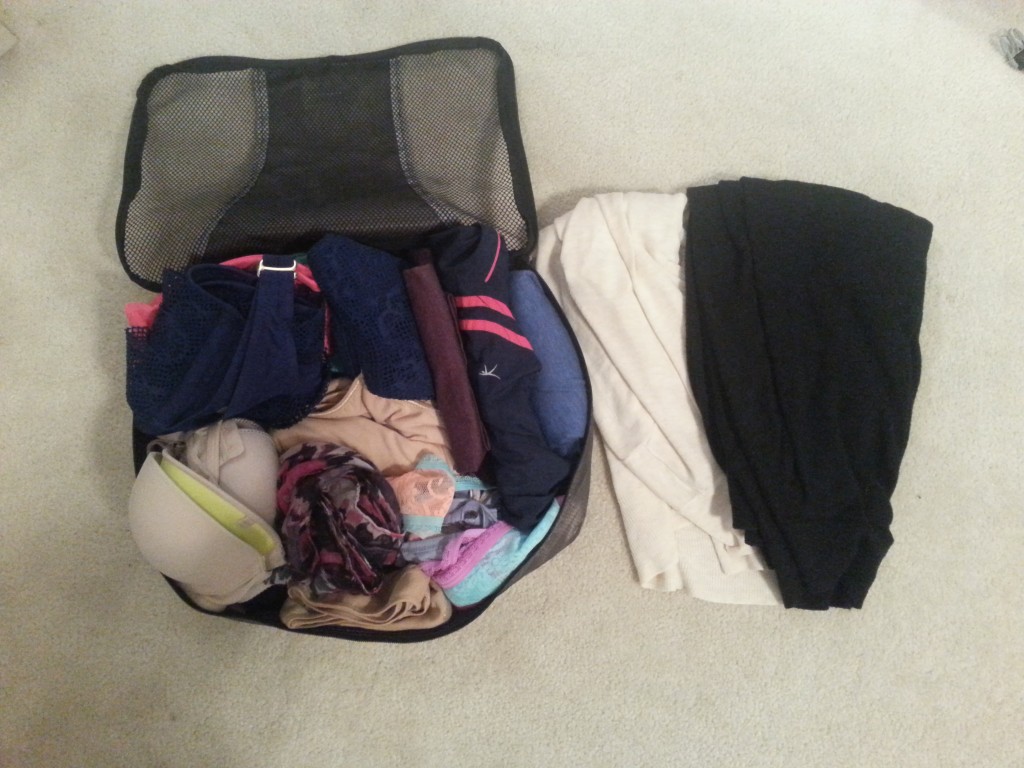 I used the large packing cube (below) for all of my shorts, shirts, and dresses.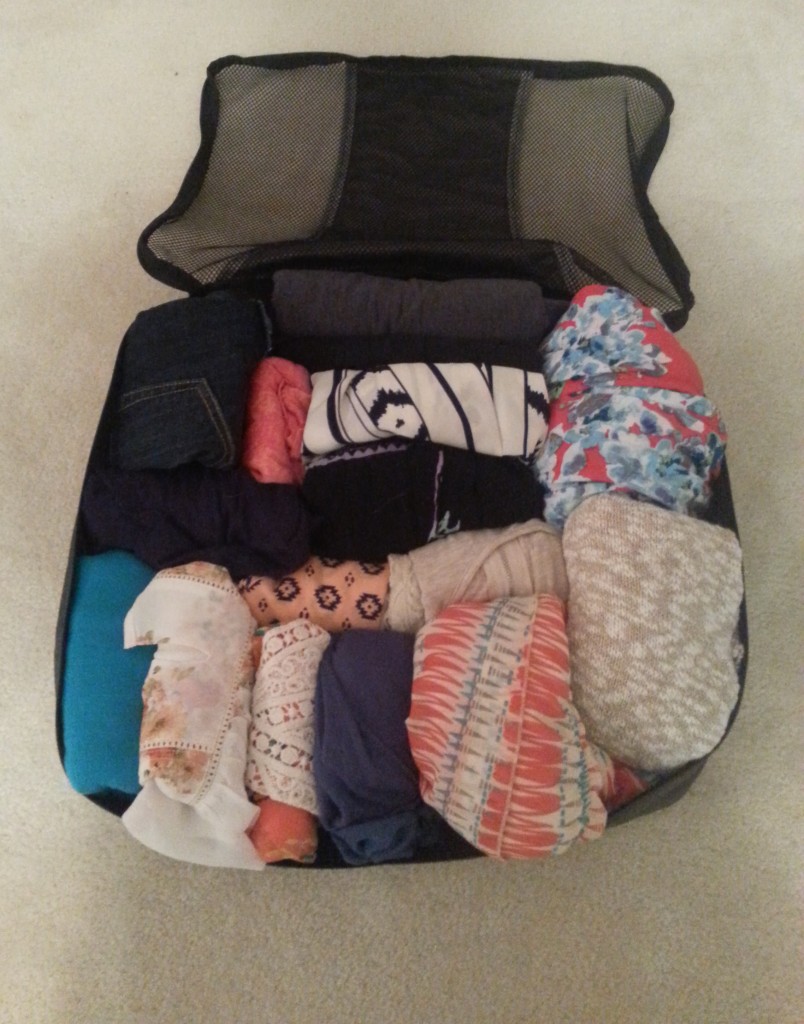 Both of the packing cubes fit nicely inside my travel pack, with room for my shoes towards the top of the pack, and room for my towel and Cocoon Travel Sheet
 on the right side.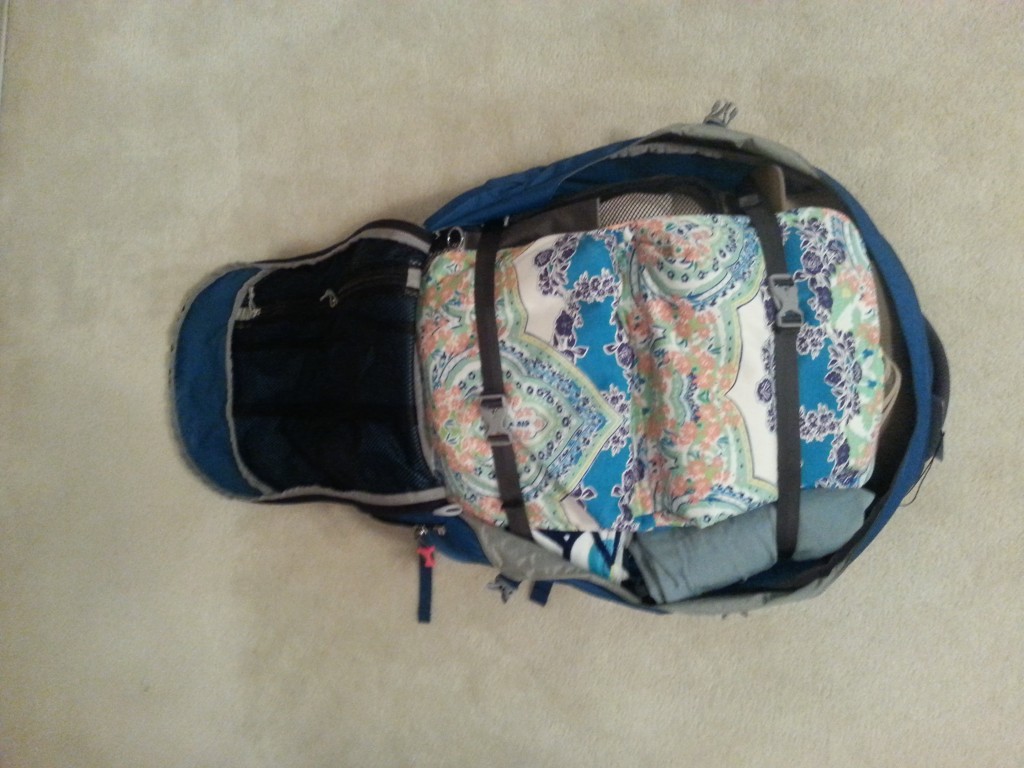 Then, the last item to be packed was my toiletry kit, which I laid flat right on the top.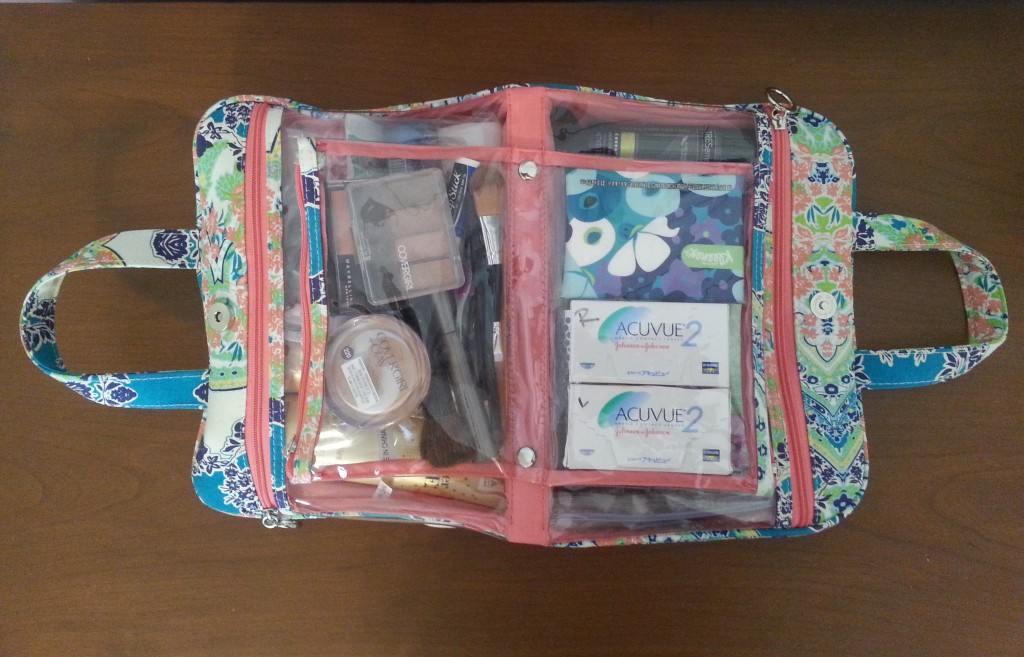 Before you know it, the packing fiasco is over, and you're leaving on your backpacking adventure!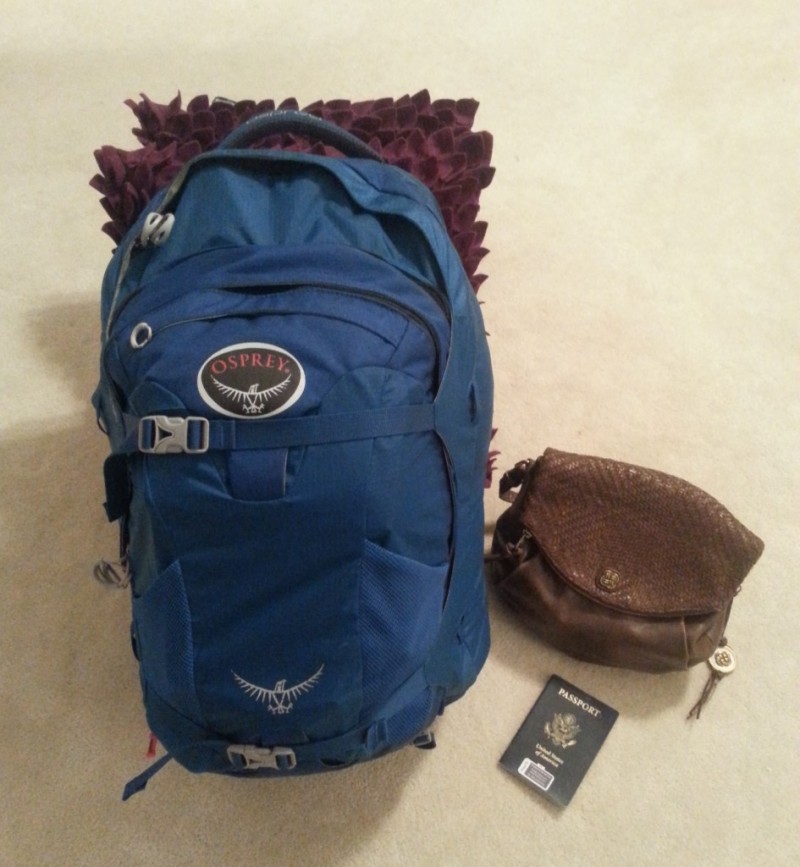 What are your thoughts? Do you prefer to travel with packing cubes or without them?