I arrived in Iceland with zero plans, but I quickly learned through other travelers that I had to make the scenic route to Jökulsárlón Glacier Lagoon. Not only is the lagoon something spectacular, but the route along the south coast of Iceland, from Reykjavík to Jökulsárlón glacier lagoon, is incredible.
Making the journey on a guided tour wasn't exactly what I had in mind, but it actually turned out great. We made several stops along the way, which allowed us time to soak in the beauty of the country, and it's foreign-looking lands.
South Coast of Iceland (in Photos)
The views ranged from green fields and snow capped mountains…
… to farm houses spread throughout the rolling hills…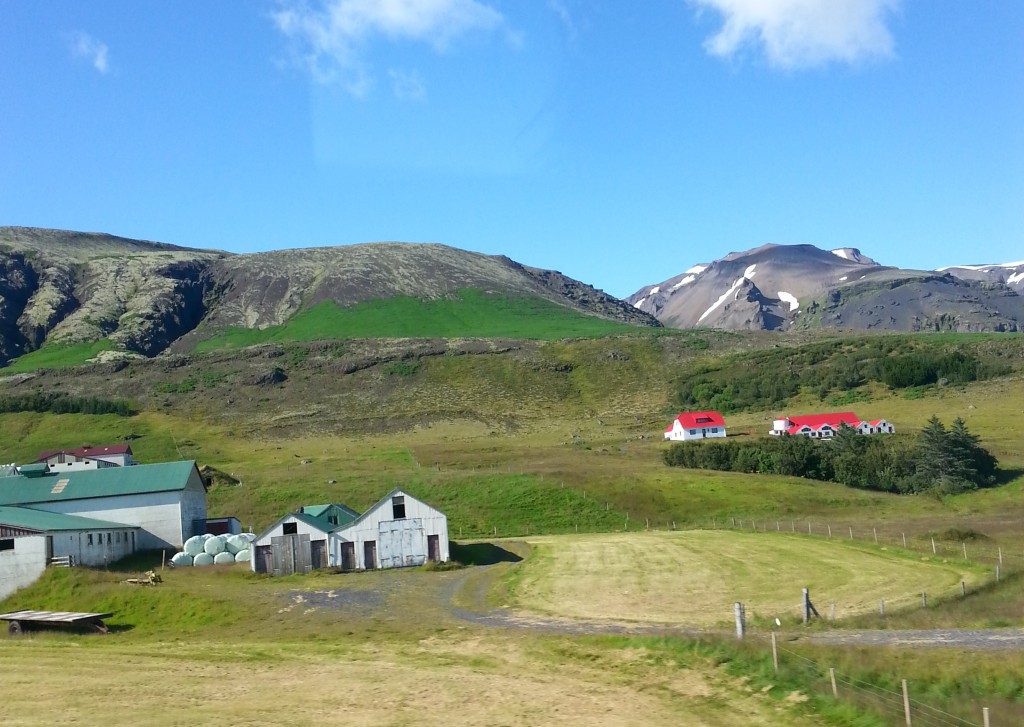 … to views that make you question whether or not you're still on Earth.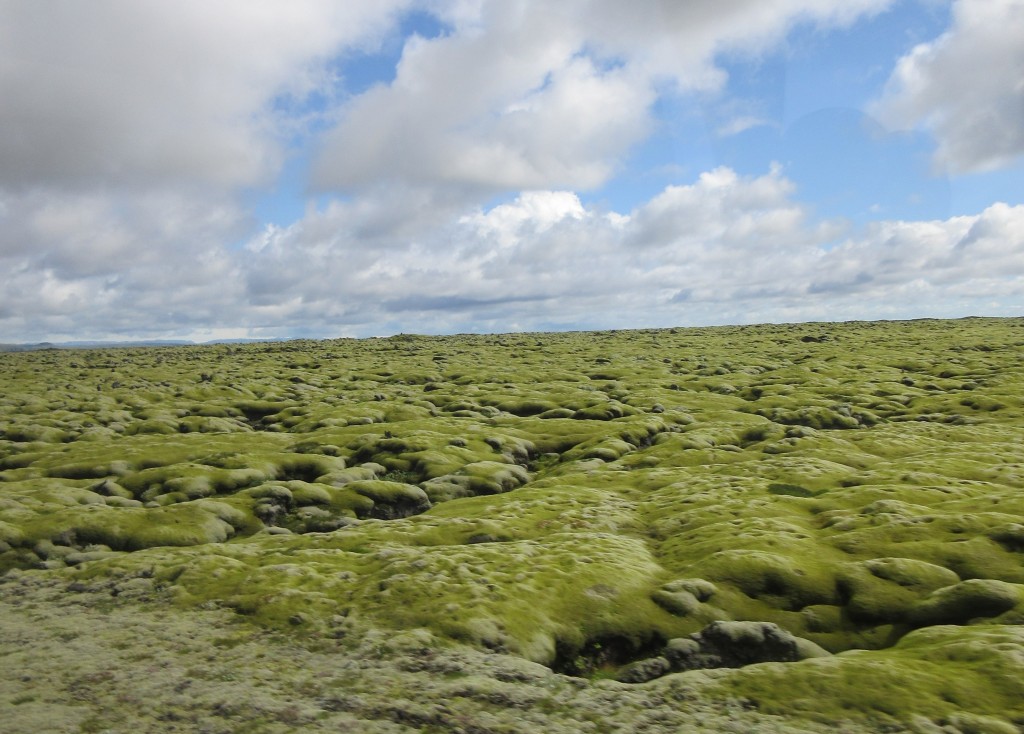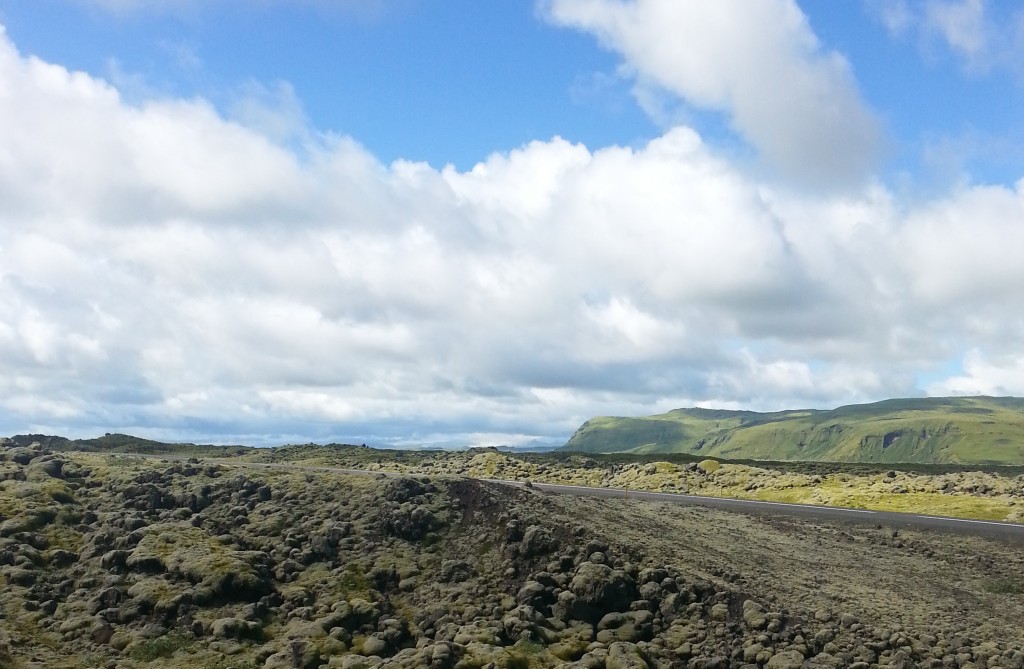 Still, there's no doubt this country is absolutely beautiful.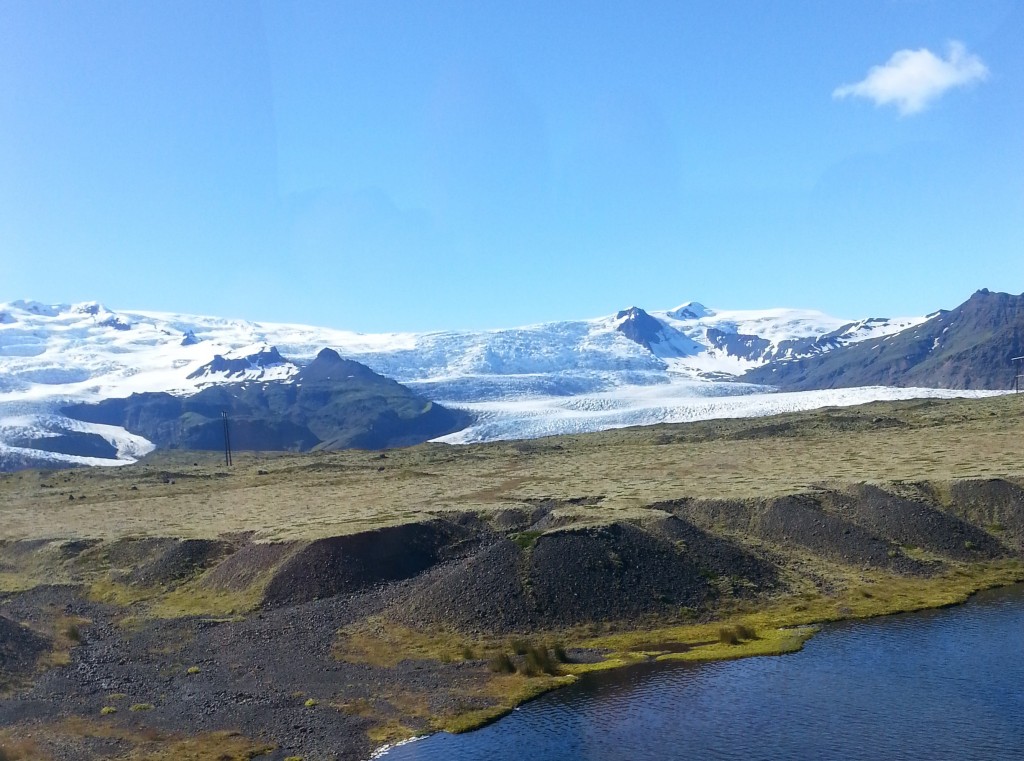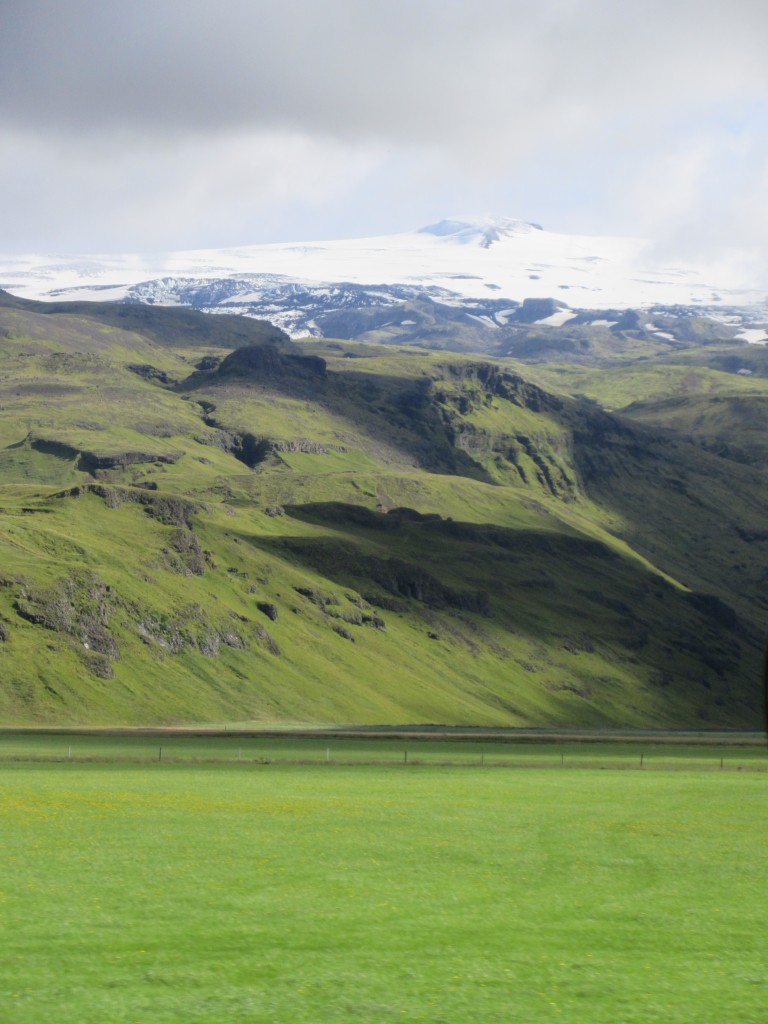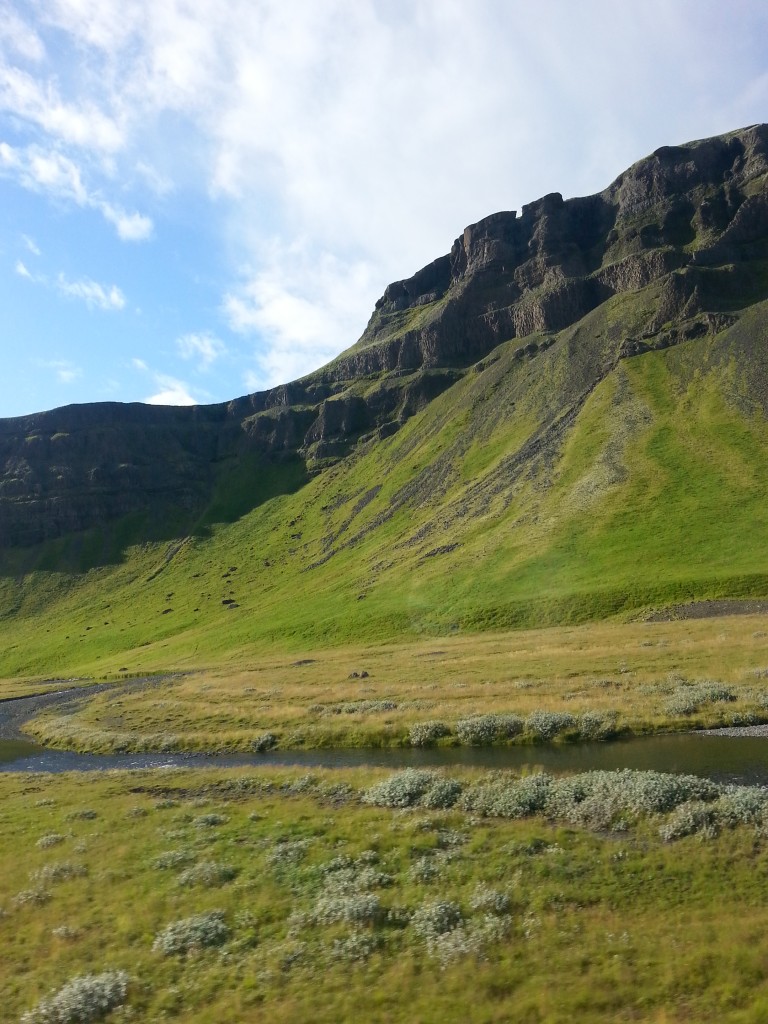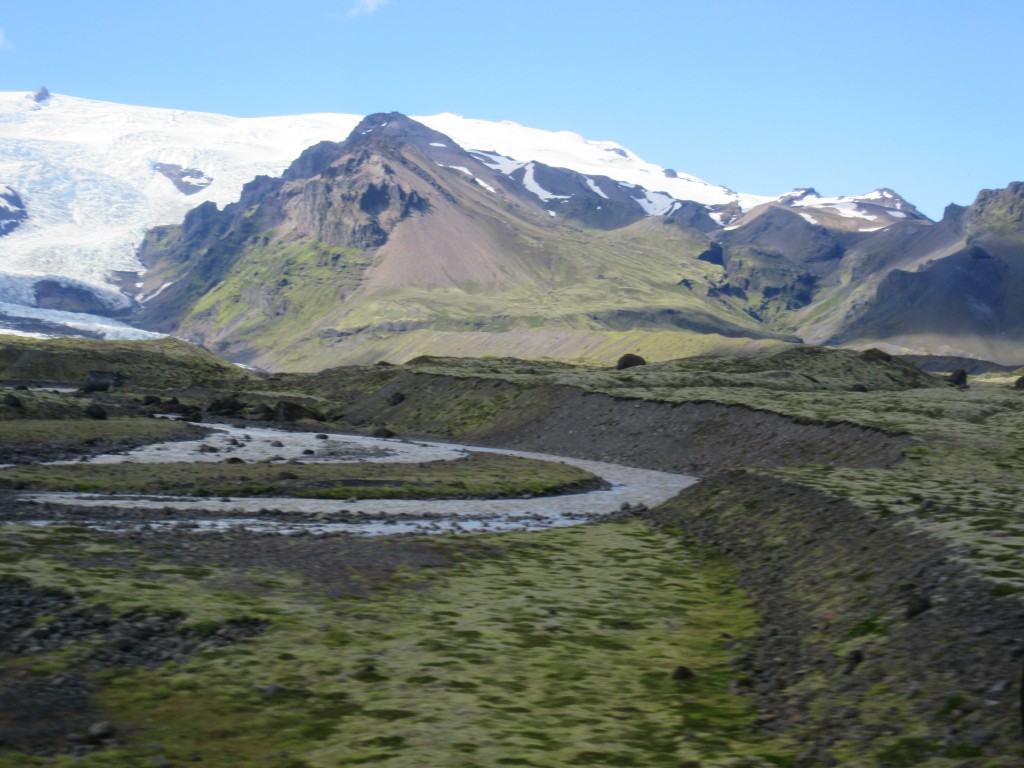 Skogafoss Waterfall
On the way to Jökulsárlón Glacier Lagoon, there's a short stop at Skogafoss Waterfall. You basically have enough time to hike up to the top of the waterfall and take pictures. Or you can hang out down below and just listen to the rush of the waterfall as it pours off the mountain. Dress warmly, because even in July/August, it's windy and freezing outside!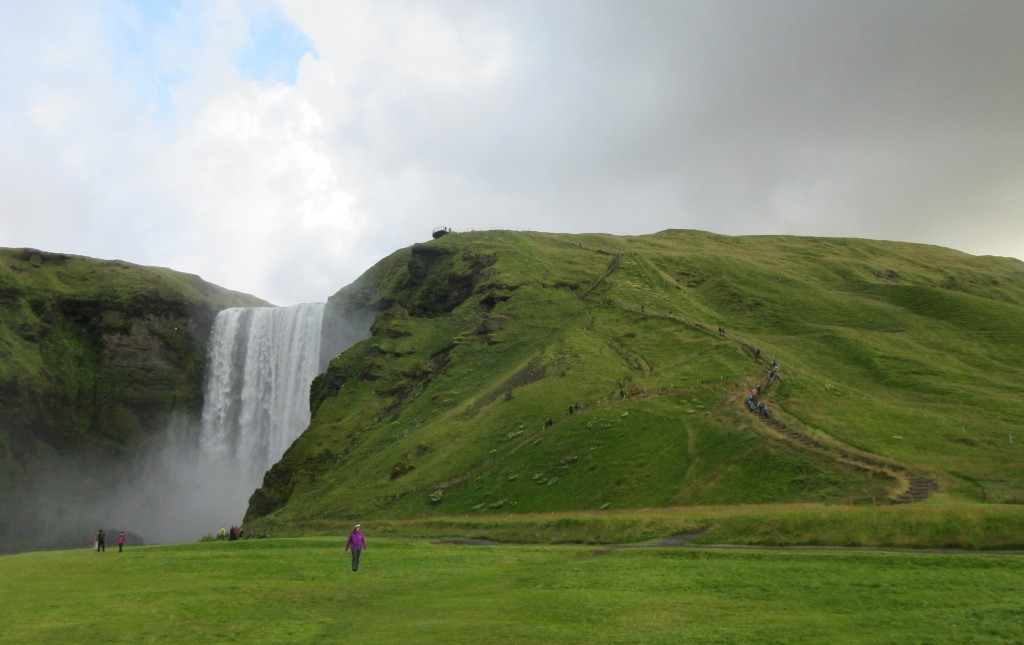 Joculsaron Glacier Lagoon
Visiting the glacier lagoon is definitely the highlight of this day trip. You can read more about my experience visiting Jökulsárlón, and what is was like to take a boat tour across the lagoon here.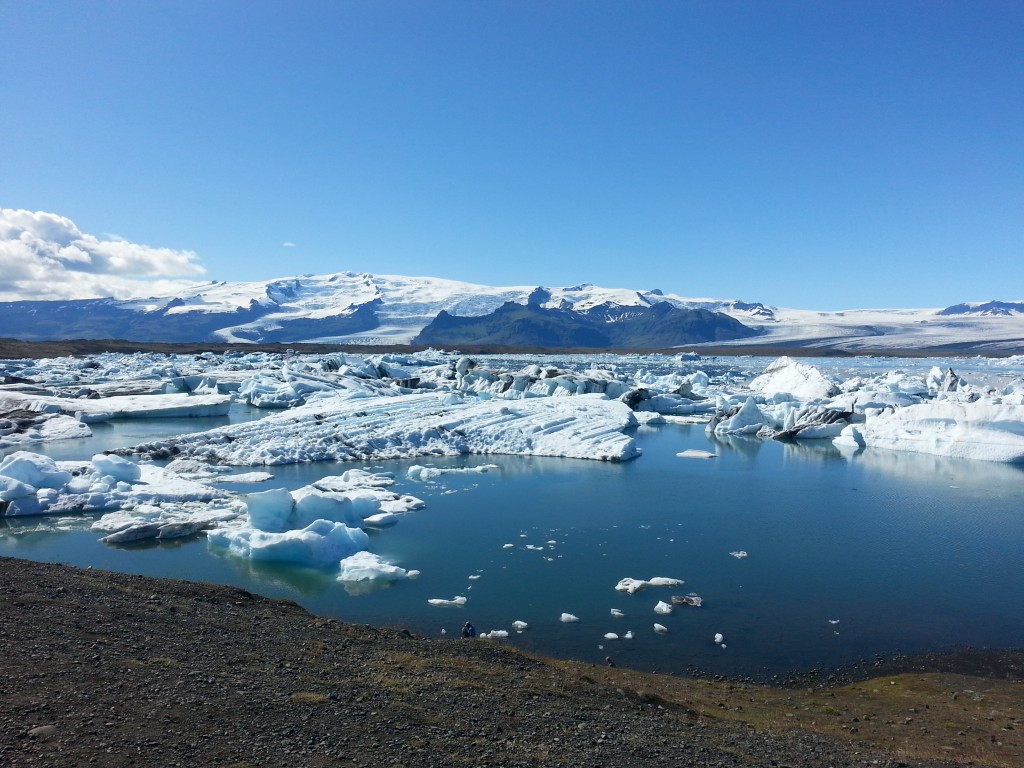 Seljalandsfoss Wa

terfall

On the way back to Reykjavík, the tour stops at Seljalandsfoss Waterfall. Again, it's a rather short stop, but you have time to walk the path around the entire waterfall for great views, and you might even spot some baby lambs drinking from the stream nearby.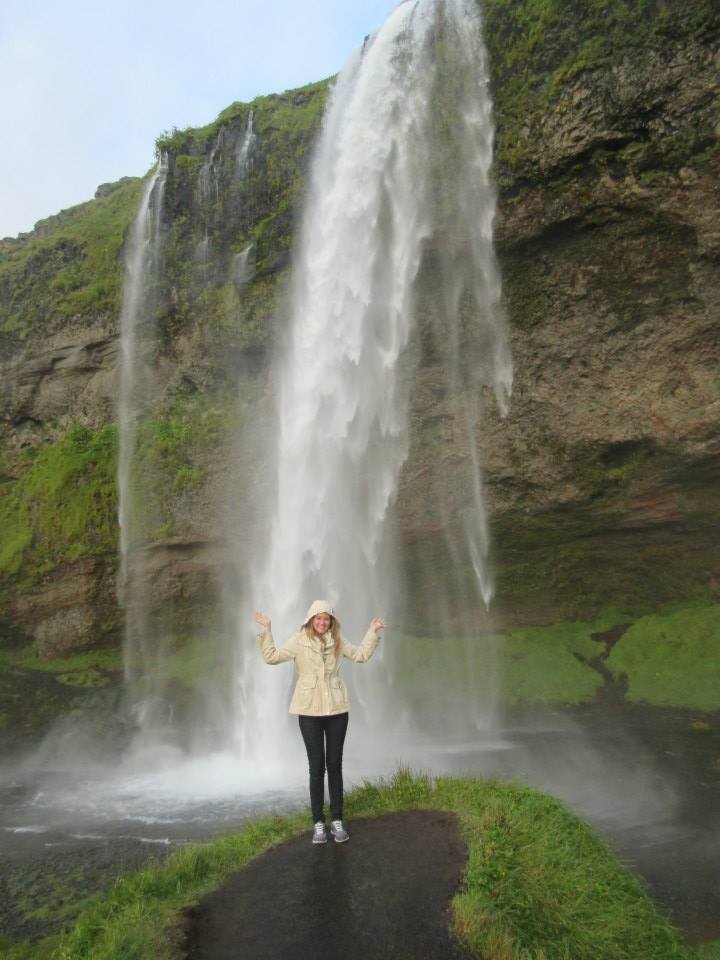 Which Day Tour Did I Take?
I went on the South Coast and Jökulsárlón Glacier Lagoon Tour with Grey Line. Grey Line offers a ton of different day tours all across Iceland, and I really enjoyed this trip with them.
It's a very long day trip, beginning at 8am and arriving back in Reykjavík at 10pm. You will also need to be at the bus station 30 mins early. A shuttle to and from your hostel or hotel is included in the price. Reykjavík is a small town, so luckily the drive to the main station isn't very long.
Thinking about traveling solo?
If you're concerned about traveling solo, there's no need to worry. There were many young solo travelers on the day trip who I was able to make friends with for the day. I also made friends with a family from the States, as well as, an elder lady traveling solo. Everyone on the tour was very friendly.
How much did it cost?
The all day South Coast and Jökulsárlón Glacier Lagoon Tour with Grey Line cost $197.00 US, not including meals. Yes, that's rather expensive, but Iceland, in general, is very expensive. If you can't find others to rent a car with, and you still want to visit Jökulsárlón Glacier Lagoon and the south coast of Iceland, a day tour is a great option.
It's definitely worth it!
What do you think of the South Coast of Iceland? Beautiful, right?!